In view of the evolving importance of environmental journalism in Nigeria, the practice is about to get a boost as environmental reporters join other journalists to get international training on investigative reporting.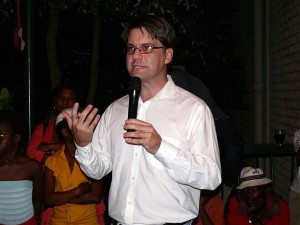 This will help strengthen the coverage of environmental issues by using courtroom cross-examination tactics to dig up underlying issues and dynamics which usually get obfuscated by stakeholders across both sides of the divide.
The new African Network of Centres for Investigative Reporting (ANCIR) began a two-day workshop in Abuja on July 21st, aimed at equipping journalists with the forensic skills to interrogate interviewees to test whether they are lying or not.
The first-of-its-kind workshop is tagged "Cross Examination Course for Investigative Reporters", and is planned to open in Lagos after the Abuja sessions.
Cross-examination is a science, used by the legal profession to sift truth from lies; although widely used by prosecutors and forensic investigators, journalists have seldom been trained to use the techniques and tools.
The trainer and resource person, Heinrich Bohmke, is a South Africa based international cross examination expert.
In his opening remarks, Bohmke assured the participants that the training was not for "sunshine journalists" who just push out information to the public, but was designed to assist reporters who want to dig deep to structure their questions in order to make exposes.
"This training is designed to transfer courtroom techniques to the journalism craft. It will effectively equip reporters with the techniques of questioning through which they either get concessions or discredit answers, in situations where there is dispute of fact," he said.
The workshop is being hosted by Connected Development (CODE), an Abuja-based non-governmental organisation (NGO).