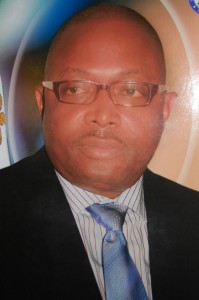 The All Progressives Congress (APC), Rivers State Chapter, has chided the President Goodluck Jonathan administration, describing it as an agent of darkness.
"It is a big shame that despite endless promises of improved power supply and billions of naira sunk into the purported power reform programme of the Jonathan administration, the power situation in the country today is worse than ever," Rivers APC said in a statement issued Thursday in Port Harcourt by its Chairman, Dr. Davies Ibiamu Ikanya.
The party refereed to a new report by the international sustainable energy charity Ashden which showed that Nigeria has the highest number of citizens without electricity in Africa, accounting for about 10 per cent of the total 1.3 billion people in Africa who are without electricity.
Rivers APC also referred to the recent statement of Minister of Power, Professor Chinedu Nebo, admitting that 120 million Nigerians, representing 60 per cent of the country's estimated 170 million population, are yet to be connected to the national grid.
"Even for those connected, it does not make much difference since the Jonathan administration has only succeeded in perfecting the culture of epileptic power supply," Rivers APC said, adding:
"All this go to show that the President Goodluck Jonathan administration is nothing but an agent of darkness.
Nigerians, however, do not have to continue to wallow in darkness as they have a golden opportunity to vote out this agent of darkness during the 2015 elections and cast their vote for an APC Presidency, which will end this evil covenant with darkness and give Nigerians stable power supply as obtains in other progressive societies of the world."