Japan is mulling discharge of nuclear-contaminated wastewater from the crippled Fukushima Daiichi nuclear power plant into the sea beginning in between late August and early September, local media reported on Monday, August 7, 2023.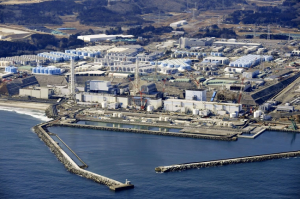 The Japanese Government is making arrangements to hold a meeting of relevant Cabinet ministers to make a decision about the specific date of the ocean discharge.
The decision was after Prime Minister Fumio Kishida's visited to the United States, Kyodo News reported, citing government sources.
Officials were expected to consider starting the release of the radioactive wastewater sometime between late August and the first half of September, said the report.
Japan had been making final preparations to commence the discharge since the International Atomic Energy Agency (IAEA) said in its final report.
The report was in early July that the planned discharge was in conformity with the agreed international standards.
In spite of strong opposition from neighboring and Pacific island countries, as well as local fishermen over the irreversible impacts on the marine environment and public health.
The Japanese government had been pushing for release of the radioactive wastewater from the Fukushima nuclear power plant hit by a massive earthquake and an ensuing tsunami in March 2011.