On the occasion of International Women's Day (IWD), the Global Landscapes Forum (GLF) on Monday, March 8, 2021 highlighted 16 female leaders working to protect and restore the global natural capital through science, finance, policymaking, journalism and land rights.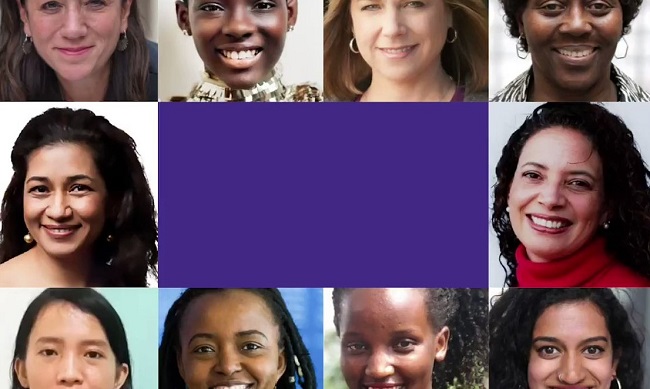 As the world enters the last decade to prevent irreversible damage from climate change, women are said to be challenging gender norms to secure the future of ecosystems – sometimes, at great personal risk.
From the cloud forests of Africa to Asian stock markets and major exhibition halls, female environmental activists are showing the way ahead of this year's pivotal UN talks on biodiversity and climate change – daring economic and political powers, citizens and consumers, to play their part in stopping cataclysmic global heating, mass extinction and the loss of livelihoods.
If current trends continue, 95 percent of the Earth's land areas could become degraded by 2050 and one million species could disappear in the next few years, further jeopardising planetary and human health.
The women are: Durreen Shahnaz (Founder, IIX Foundation), Erica Armah Bra-Bra Tandoh ("DJ Switch" – Disc Jockey), Elizabeth Mrema (Executive Secretary, UN Convention on Biological Diversity), Varshini Prakesh (Executive Director, Sunrise Movement), Jane Goodall (Jane Goodall Institute; UN Messenger of Peace), Carole Dieschbourg (Minister for the Environment, Climate & Sustainable Development, Luxembourg), Jane Mazet (Director, Global Verome Project) and Vanessa Nakate (Ugandan climate activist).
Others include Patricia Zurita (CEO, BirdLife International), Yvonne Aki-Sawyerr (Mayor of Freetown), Sumarni Laman (Community Coordinator, Youth Act Indonesia), Sahara Ghosh (Reporter, Mongabay India), Sonia Guajajara (Leader, Association of Indigenous People of Brazil), Joji Carina (Senior Policy Advisor, Forest Peoples Programme), Cristina Mittermeier (Photographer, National Geographic) and Susan Chomba (World Resources Institute).
"The outstanding contributions of these women, aged 13 to 86, are also aligned with the UN Decade on Ecosystem Restoration starting this year; the UN Decade of Action for the Sustainable Development Goals (SDGs); the climate action pathways outlined by the Intergovernmental Panel on Climate Change (IPCC), and pledges for a green recovery from the COVID-19 pandemic," submitted the GLF.