Ivory and pangolin scales worth $355,000 smuggled from Congo have been seized in Thailand, Customs officials said on Thursday, November 9, 2017.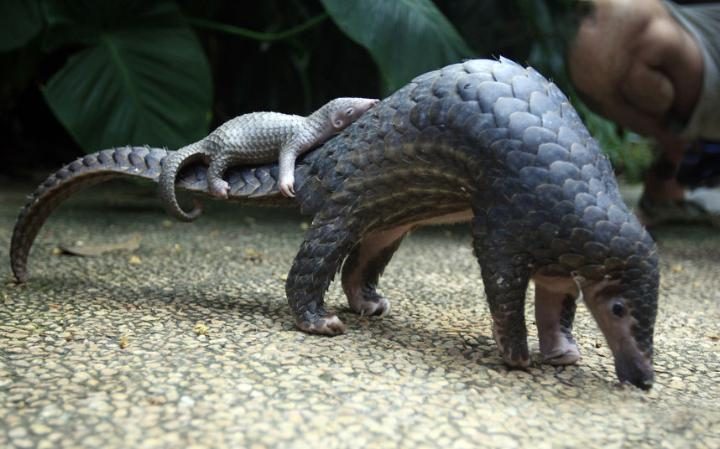 Four elephant tusks and 39 ivory pieces weighing 116 kilogrammes, as well as 15 kilogrammes of pangolin scales, were found at Suvarnabhumi Airport on October 30, said Kulit Sombatsiri, Director-General of the Thai customs department.
The smuggled goods were transported on a Turkish Airlines flight from Kinshasa airport in Congo and bound for a fake address in Thailand.
The package, which was declared as dried fish, was supposed to be picked up by smugglers at the Bangkok airport.
Airport authorities confiscated it after discovering that the contents were illegal.
Both the ivory and pangolin trades have been outlawed under the Convention on International Trade in Endangered Species (CITES), but smuggling from Africa into Asia persists.
Pangolins, the only mammal with scales, are one of the most hunted species on earth, as their meat and scales are believed in China to have medicinal values.
Since Oct. 2016, Thai customs agents have seized more than one billion dollars' worth of smuggled endangered species and their products in 46 separate cases.
"Thailand serves as a popular transit for the smuggling of endangered species from Africa into other parts of Asia because there are many flights from the continent arriving in Bangkok,'' Kulit added.