As Italy eased its nearly two-month coronavirus lockdown on Monday, May 4, 2020, there was no case of overcrowding as earlier feared.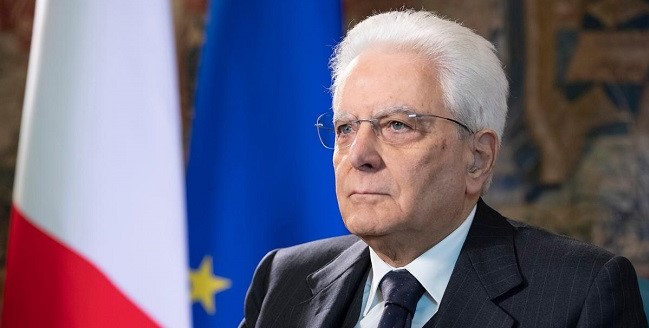 In Rome, there were little signs of overcrowding on public transport and on roads. Termini, the city's main train station, were nearly empty during the morning rush hour.
According to a bus driver from public transport company, consider that schools are still closed, that automatically means 50-per-cent fewer people.
A clerk in a food store in the historic Trastevere District, said he found little traffic from Genzano, 30 kilometres South-East of the city centre.
"It is like a Sunday morning, not even 10 per cent of the traffic on a regular weekday. It took me 40 minutes, one hour less than usual.
However, one of the most apparent changes was the re-opening of bars, albeit only for takeaway, giving espresso-loving Italians a chance to return to their morning ritual.
Linari, a cafe famous for its pizza in Testaccio, another Roman neighbourhood, also re-opened for it usual business.
Italy, one of the countries hit worst by the pandemic with nearly 29,000 deaths and more than 210,000 infections, has been under lockdown since March 10.
On Monday, as the construction and manufacturing sectors were allowed to commence operations, some 4.5 million people were estimated to be returning to work.
People were also given more freedom to leave their homes, to do outdoor exercise and to visit their loved ones, amid confusion over who falls under that category.
The government eventually signaled that people can see their partners and relatives, but not close friends, as suggested earlier by a junior Health Minister.
Parks and cemeteries re-opened, funerals were allowed once again, while a ban on public mass remained. Masks have become compulsory in enclosed public spaces, including buses and trains.
The government has promised to re-open more business outlets from May, including those of shops, restaurants and barbers shops, if the infection curve stays low.
According to Prime Minister Giuseppe Conte, the more scrupulous we will be in respecting safety instructions, the sooner we will be able to regain more freedoms.
Meanwhile, Spain on Monday reported a sharp fall in the number of new cases of COVID-19, the respiratory disease caused by the new coronavirus, in the latest 24-hour period.
As of 21.00 Sunday local time (1900 GMT), the Spanish Ministry of Health, Consumer Affairs and Social Services confirmed just 356 new cases in a 24-hour period.
This is almost 500 less that the 838 new infections confirmed a day earlier, taking the country's caseload to 218,011.
The figure is the lowest daily number of new cases since the country was placed under a "State of Alarm" on March 15.
The ministry also confirmed 164 new deaths, which is the same as the number of deaths confirmed on Sunday, taking the total number of victims of the virus to 25,428.
Although clearly a positive sign, the numbers of new deaths and cases should be treated with some caution due to possible delays in collecting data over the weekend, the ministry said.
A total of 2,441 patients recovered from the coronavirus over the 24-hour period, taking the total number of recoveries to 121,343.
Spain has begun the first stage of a four-stage plan announced last week by Prime Minister Pedro Sanchez to ease the restrictions imposed on March 15.
Monday saw hairdressers and small shops open under strict limits on the number of clients, while wearing face masks is obligatory on public transport.