Sunday, February 11 is the 2018 International Day of Women and Girls in Science, a day that reminds humanity to work towards improving access for women to technology and science education, and to strengthen the position of female scientists and technologists.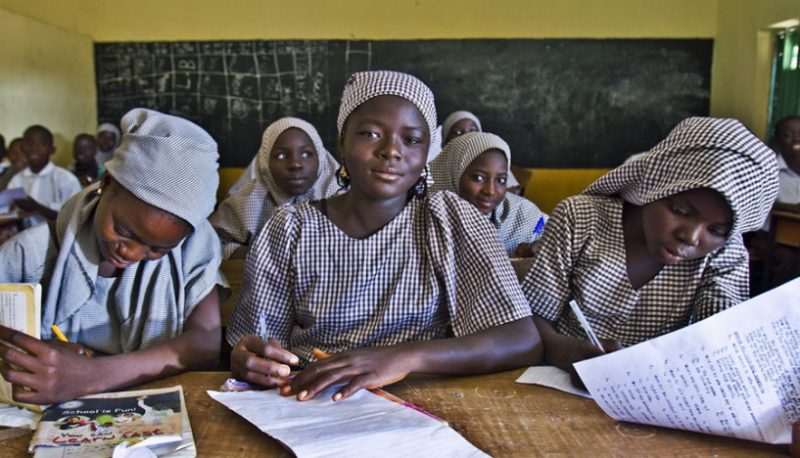 Despite progress in opening new doors of opportunities, women and girls continue to be underrepresented in the fields of science, technology, engineering and mathematics. Increased female participation in science is key to tackling major global challenges such as climate change, not least because it contributes to a better understanding of the impacts of climate change on various communities and helps develop a more effective and sustainable response to the climate threat.
UNESCO estimates suggest that only around 35% of all students enrolled in Science, Technology, Engineering and Mathematics (STEM)-related fields are female. Closing the gender gap in science is also crucial for achieving the UN's Sustainable Development Goals and meeting the promise of the 2030 Agenda to "leave no one behind".
Marking the occasion of the 3rd International Day of Women and Girls in Science, UN Climate Change Executive Secretary, Patricia Espinosa, said: "Inspirational women have over centuries made crucial and vital contributions to the world of science. From the fourth century astronomer, Hypatia to Iranian mathematician Maryam Mirzakhani and Tu Youyou of China who discovered the anti-malarial drug artemisinin, women have, and continue to make, their special mark across scientific and technological fields.
"Many eminent women from across the world have also contributed their unique insight to the UN's Intergovernmental Panel on Climate Change. In doing so they have provided the evidence and impetus upon which governments are acting under the Paris Climate Change Agreement to address one of the great challenges of our time.
"Yet women remain under-represented in science and in engineering, depriving humanity of a vital catalyst for shaping a better future for current and future generations. The International Day of Women and Girls in Science should celebrate their achievements but more. It should provide the trigger for all nations and institutions to find ways to really open the doors to this vast pool of talent. It should start with more encouragement, support and opportunities at school for girls to be engaged in the wealth of scientific and technological fields that will define all our futures".
According to a study conducted in 14 countries, the probability for female students of graduating with a Bachelor's degree, Master's degree and Doctor's degree in science-related field are 18%, 8% and 2% respectively, while the percentages of male students are 37%, 18% and 6%. Full and equal participation in science for women and girls can play a vital role in ensuring diversity in research, expanding the pool of talented researchers and bringing in fresh perspectives.
In his statement, United Nations Secretary General, António Guterres, stressed the importance of taking concerted, concrete measures to overcome stereotypes and biases that prevent women from realising their full potential.
"We need to encourage and support girls and women achieve their full potential as scientific researchers and innovators. Women and girls need this, and the world needs this, if we are to achieve our ambitions for sustainable development on a healthy planet."
What the UN is doing to encourage women participation
The United Nations is driving global efforts to inspire and engage women and girls in science. For instance, through the STEM and Gender Advancement (SAGA) project, UNESCO aims to contribute to improving the situation of women and reducing the gender gap in science, technology, engineering and mathematics (STEM) fields in all countries at all levels of education and research.
The World Meteorological Organisation (WMO) encourages more women to become meteorologists, hydrologists, climate scientists and oceanographers and nurtures leadership talent through dedicated training workshops and conferences
In celebration of the 2018 International Day of Women and Girls in Science, WMO has published an interview with four remarkable pioneers who broke through both the glass and the ice ceiling, and are the first female heads of their respective institutes.