The National Space Research and Development Agency (NASRDA)says the agency is collaborating with developed space agencies across the globe to facilitate indigenous design and launch of a Nigerian satellite by 2030.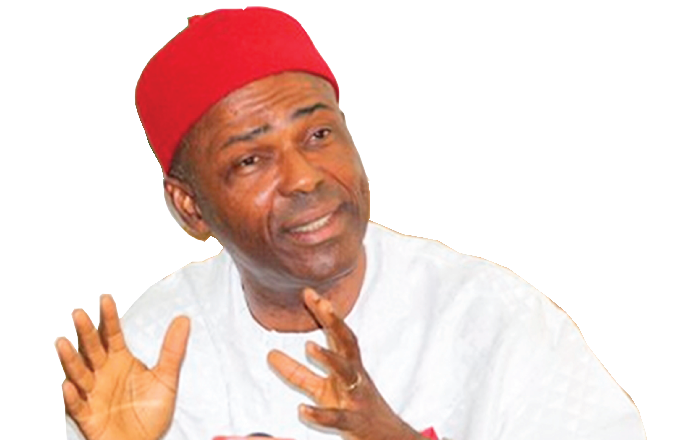 Dr Felix Ale, the Head of Media and Public Relations of the agency, disclosed this on Tuesday, December 18, 2018 in an interview with News Agency of Nigeria (NAN) in Abuja.
Recently, the Minister for Science and Technology, Dr Ogbonnaya Onu, confirmed that the Federal Government would be collaborating with Ukraine Government on space science technology.
It will also be recalled that the pioneer Director-General of the space agency, Sen. Robert Boroffice, had, during his tenure from 1999 to2009, projected that the country would design and launch a satellite on Nigerian soil by 2018.
Ale, however, said that the agency could not meet up with the demands of designing local satellite within the period and had to restrategise,which included capacity building, hence the foreign collaboration.
According to Ale, the space agency is operating on a National Space Policy roadmap which aims to design and launch a satellite in Nigeria between 2005 and 2030.
The NASRDA media head said: "We are not just interested in space programme to be seen but we want a situation where we will be able to design and launch our satellites here in Nigeria.
"The collaboration with Ukraine Space Agency is part of efforts to actualise the target of building and launching our own satellite.
"We are partnering with some developed countries that have seen it all in the area of space science and technology, so we can use it as a platform to develop our capabilities.
"The collaboration will also engender knowledge transfer so that at the appropriate time, we will be able to design and launch our satellites."
He further said that the collaborations would strengthen the use of space science technology to address socio-economic problems in the country.
On the proposal to site the African Space Agency in Nigeria,the officer said that NASRDA was considering the facilities in the space agency.
Ale said: "If Nigeria hosts the African Space Agency, she will automatically be the headquarters of space agencies in Africa and we are qualified in the area of space science technology.
"We recently bid, and a committee was raised which accessed our facilities to see what we have on ground.
"If African space agency is in Nigeria, we will be key players in space programme in the global community."
He recalled that the country launched five satellites, a nano-satellite and had intervened in disaster management which was part of the agency's activity profile that qualified it for the African Space Agency host.
Nigeria from the onset of owning satellites from 2003 had launched them from Russia and China respectively.
By Ijeoma Olorunfemi