In a landmark ruling on Tuesday, October 24, 2017, the Indian Supreme Court bench comprising of Justice Madan B Lokur and Justice Deepak Gupta banned the use of dirty furnace oil and pet-coke in Haryana, Rajasthan and Uttar Pradesh from November 1, 2017. These fuels are already banned in Delhi.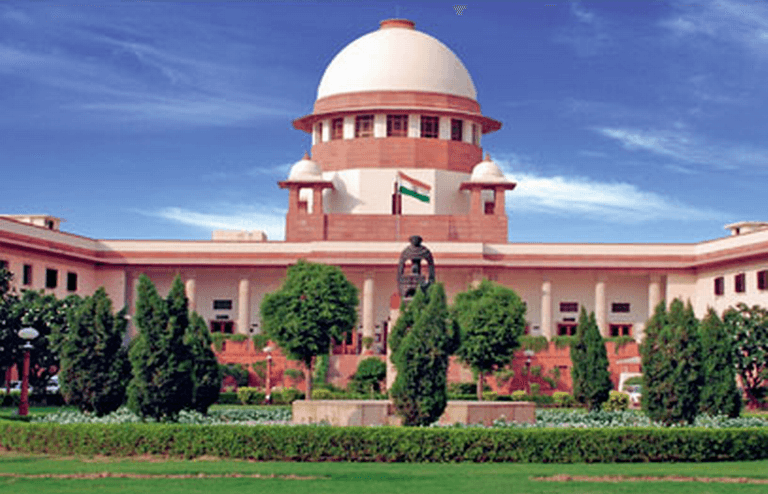 In a swift reaction, the Centre for Science and Environment (CSE) has lauded the directive as "a big win for Delhi-NCR as well as the rest of the country fighting a tough battle against toxic pollution".
The bench has also directed the Ministry of Environment and Forests & Climate Change (MoEF&CC) to notify the standards for nitrogen oxide (NOx) and sulphur oxides (SOx) for industrial sectors; the standards have to be complied with by December 31, 2017. In addition, the MoEFCC has also been directed to pay a fine of Rs 2 lakh to the Supreme Court.
This order has come in response to the findings and recommendations of the Environment Pollution (Prevention and Control) Authority (EPCA), which exposed widespread use of these fuels in industrial sectors of the NCR and found extremely high levels of toxic sulphur in these fuels.
Anumita Roychowdhury, CSE's executive director-research and advocacy, elaborated: "EPCA investigations have exposed extremely high sulphur levels in these fuels, ranging from more than 20,000 parts per million (ppm) to 74,000 ppm in contrast to only 50 ppm sulphur in BS-IV transport fuels introduced nation-wide this year."
Furnace oil and pet-coke are said to be the dirtiest by-products and residual fraction from the refinery process. Use of these fuels was banned in Delhi way back in 1996.
What has the court's order done:
Eliminates the use of dirtiest industrial fuels in Haryana, Rajasthan and Uttar Pradesh and mandates first ever stringent NOx and SOx standards for industry nation-wide: This momentous order eliminates in one stroke the use of dirtiest bottom-of-the-barrel fuels from the industrial units of the neighbouring states of Uttar Pradesh, Haryana and Rajasthan, and makes all industrial units across the country liable for compliance with the new emissions standards by December 31, 2017.
Enormous pollution reduction potential from the industrial sector: Use of such dirty fuels contribute hugely to toxic gases like sulphur dioxide and nitrogen oxide in the air. Moreover, these gases, once out in the air form secondary particulates and add to the particulate load. A large number of industrial units operating in Ghaziabad, Faridabad, Bhiwadi, Noida and Greater Noida, Hapur, Bulandshahar, Alwar, Jhajjar, Gurugram, Rohtak, Mewat, Sonipat, Rewari, Palwal, Karnal, Meerut and Muzaffarnagar have been using these dirty fuels.
Says Roychowdhury: "This is a very important step forward as air pollution in industrial areas is very high. Till now, there were no air pollution monitors in industrial areas of NCR. But following the Supreme Court order, air quality monitors have been installed this year in Bhiwadi, Ghaziabad (Vasundhara), and Faridabad. A CSE analysis of the data shows higher pollution levels in these areas compared to other locations – with Bhiwadi indicating the highest levels."
CSE researchers point out that the order is expected to have nation-wide impact, as industries across the country will have to comply with the new standards for SOx and NOx that are not regulated currently in India.
The intervention of the Supreme Court has been described as very opportune and timely as the recently enforced GST has created huge incentive for these dirty fuels to thrive. Both these fuels are included in GST and are in the 18 per cent tax bracket. But the industries that use these fuels for manufacture get a credit. The tax of 18 per cent is fully credited to industry. But the cleaner option, natural gas which is not included in GST pays VAT as high as 26 per cent (such as in Uttar Pradesh). This incentive is thus fanning and expanding the use of dirty fuels. Demand for pet-coke has increased to such an extent that last year India imported 14 million tonnes of pet-coke, which is more than the domestic production. If imports and domestic production are added, then India has used more pet-coke than China, when its pollution was at its peak.
Roychowdhury points out that, today, China has stopped imports of pet-coke. But India has become a dumping ground of pet-coke from the US, which has banned its internal use because of pollution.
Implementation will have to be the priority now
There has been a lot of delay already in the framing and implementation of the standards and the ban. All concerned agencies will now have to focus on implementation of the order. In fact, the EPCA had filed its first report on the matter in April 2017 asking for expansion of the ban on use of furnace oil and pet-coke which was already in force in Delhi, to the rest of NCR. In the due process of hearing the MoEF&CC made a plea saying instead of ban, industries should be allowed to adhere to emission standards.
Harish Salve, Amicus Curiae in the matter, brought to the notice of the Supreme Court that there are no emission standards for SOx and NOx for industries. In response, the Court on May 2, 2017 directed that the standards be issued by the MoEF&CC by June 2017. In July 2017, the ministry asked for more time, which was granted. But industries were put on notice that they would need to comply with standards by December 31, 2017.
Today, the MoEF&CC submitted to the Supreme Court the draft emission standards for SOx and NOx, issued on October 23, 2017. The Central Pollution Control Board (CPCB) submitted an affidavit saying that it had sent the proposed standards to the ministry on June 27, 2017. For two industrial sectors – Nitric Acid and Fertilisers – the standards had been sent way back in 2014. Clearly, the process of standard-setting was caught in a time warp. The Judges of the apex court were not amused by this inexplicable delay.
Said Sunita Narain, director general of CSE and a member of the EPCA: "India has continued the use of these extremely polluting fuels without any regulation for too long. Any further delay in standards and implementation of the court order will make the air pollution and health risk worse. Implementation of the directive from the Supreme Court today has to be the top agenda for pollution control and we must take action urgently."