Greenpeace India said last Friday that it would continue campaigning for clean air and against coal mining in protected forests in the country even though the government had revoked its permission to receive foreign donations.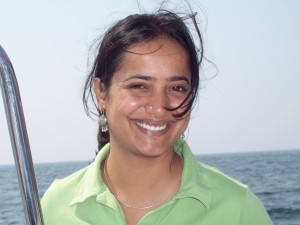 In an order canceling the group's registration under the Foreign Contribution Regulation Act, the Ministry of Home Affairs said that Greenpeace had "prejudicially affected the economic interest of the state." Greenpeace India learned of the cancellation on Thursday.
The government, led by Prime Minister Narendra Modi, has declared economic development a priority and has been cracking down on non-governmental organisations (NGOs) like Greenpeace, whose work often runs counter to its aims.
"I think all along this is not about Greenpeace alone; this is about what's happening to the space for dissent in India," said Vinuta Gopal, the interim co-executive director of Greenpeace India. "The clampdown has not been just against us. It's been against a number of NGOs."
In April, the government suspended Greenpeace India's registration for foreign funding and froze its bank accounts. And despite the group's declaration that its work would continue, its legal battles and lack of access to foreign funds have hit it hard, cutting its budget by about 30 percent, Ms. Gopal said. It has had to cut its staff by about 20 percent, and Ashish Kothari, the chairman of its board, said there had been "some amount of downsizing of the campaigns."
Particularly affected, Mr. Kothari said, will be the organisation's high-profile efforts, exemplified last year by activists who scaled the Mumbai office building of an energy company involved in mining and hung a banner that read, "We Kill Forests."
The moves against the group have also compelled it to change strategic course and try to increase its domestic contributions, which it receives from about 75,000 donors, even as it has had to trim its fund-raising staff because of the legal dispute, Mr. Kothari said.
In its cancellation order, the government cited accounting infractions against the organisation, including misreporting of funds from abroad, allegations that Greenpeace has disputed.
The group's public troubles with the government began in January, when one of its campaigners was barred from flying to Britain to brief members of Parliament about the harmful environmental effects of possible coal mining projects in central India. The government later said that the woman's actions were prejudicial to the national interest and could have led to economic sanctions against India.
India's actions against non-governmental organisations have spread well beyond Greenpeace. The government recently demanded preapproval of grants made by the Ford Foundation, which has given $500 million to Indian organisations over the past six decades. Ms. Gopal of Greenpeace India said she was confident that the Delhi High Court would rule in the organisation's favor in a case over what Greenpeace calls the government's arbitrary action against it. The government's moves, she said, show that "we've asked the right questions of what's happening in terms of how it's impacting the environment."
By Nida Najarsept (Swati Gupta contributed reporting)