The Health of Mother Earth Foundation (HOMEF) and Alliance for Food Sovereignty in Africa (AFSA) have called on the National Biosafety Management Agency (NBMA) and the Nigerian Customs to impound consignments of genetically modified (GM) maize said to have been illegally imported into the country.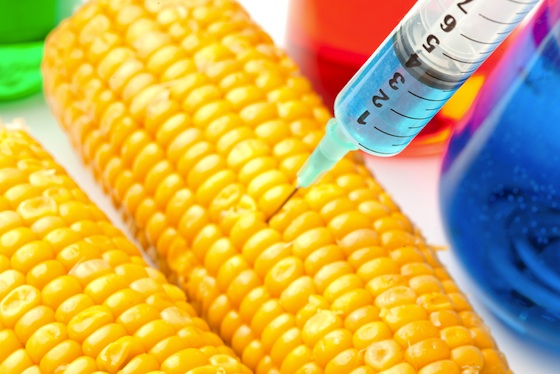 At a media conference in Abuja on Wednesday, September 13, 2017, Director General of NBMA, Dr Rufus Ebegba, made the disclosure, even as he decried the importation of the GM maize into Nigeria.
News reports had earlier announced that a vessel named Diamond Harbour, arrived the ENL terminal of the seaport at Lagos with 25,750MT of maize worth $3.7 million at the current market value of $144.29/MT. Two days later, another vessel named Zola berthed at the same terminal with 42,900MT of maize valued at $6.1 million.
But Nnimmo Bassey, Director, HOMEF, expressed concern over the incident, which he said "may just be a fraction of other undetected arrival of unauthorised foods into Nigeria, including those of the genetically modified varieties."
His words: "Nigerians should be alarmed at these incidents because whoever imported these illegal shipments may have done so due to the preponderant attitude of government that Nigeria is open to GMOs and that there is nothing to worry about GMOs. This is an indication that more GMO foods and products may have slipped into the country undetected."
According to him, HOMEF has been strident in demanding the banning of GMOs in Nigeria, adding that the organisation believes that Nigerian farmers can meet the food needs of Nigerians if they are supported with extension services, processing and storage facilities as well as adequate rural infrastructure.
"What happened to Nigeria's pre-shipment procedures?" asked Mariann Bassey Orovwuje, Chair of AFSA. "These GMOs should not have been authorised to head to Nigerian ports in the first instance."
Bassey and Orovwuje submitted: "It is important that NBMA unveiled this massive importation of illegal maize. HOMEF urges NBMA and the Nigerian Customs to ensure that the illegal consignments are impounded and destroyed. NBMA should equally conduct market audits to ensure that crops, foods and feeds that have genetically modified traits have not been sneaked into the country."