The Federal Government has been called upon to initiate a coordinated multi-sectoral approach for an effective phasedown of dental amalgam use in the country.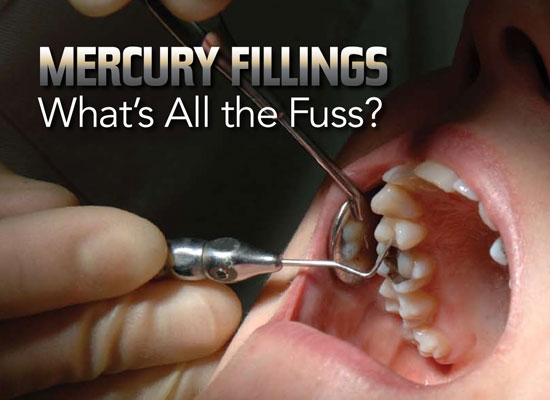 The authorities were also asked to raise awareness about dental mercury and promotion of alternatives as well as a transition to alternatives.
These formed the fulcrum of agreements arrived at by participants at a day-long stakeholders' forum on "Phasing Down of Amalgam – The Alternatives in Nigeria" that held last week at the University of Lagos, where a deadline of December 2017 was set for public and private establishments to discourage and stop amalgam use in children's primary teeth.
Similarly, mid 2017 was set as target following an immediate review and updating of dental schools' training curriculum to emphasise mercury-free dentistry.
Apart from the creation of special fund for dental schools, it was also recommended that demonstration projects (pilot hospitals) should be initiated, as well as the application of best available technology and environmental practice in the management of dental amalgam.
Participants likewise underscored the need for the National Agency for Food and Drug Administration and Control (NAFDAC) to include phasedown programme in her awareness campaign which, they added, should include engaging the media in awareness creation on the health impacts of mercury in dental amalgam.
The forum brought together over 140 participants drawn from government, medical/dental, dental associations, practitioners (doctors, nurses, technicians and therapists), academia, finance, pharmaceutical industry, media and civil society groups, who deliberated on phasing down of dental amalgam use in Nigeria.
In his opening words, Dean, Faculty of Dental Sciences, College of Medicine, University of Lagos, Prof. Godwin Arotiba, said that the phasing down of dental amalgam is an issue of global importance that requires an urgent national action.
Minister of Education, Mallam Adamu Adamu, represented by Mrs. Stella Olagunju, stated the willingness of the ministry to accept the decision on dental curriculum change in Nigeria with emphasis on phasedown from dental amalgam use to mercury-free alternatives into the national education curriculum.
On the other hand, Vice Chancellor of the University of Lagos, Prof. Salman Bello, represented by Prof. B.O. Sylva, noted that the Faculty of Dental Sciences, as a centre of excellence in dental practice, is more strategic to the promotion of dental amalgam phasedown initiatives for dental practice in the country. He further stated that the University of Lagos currently has facilities for scientific research and analysis to support the phase down programme.
The Federal Ministry of Environment representative (Mr Olubunmi Olusanya) who stood in for Dr Idris Goji, Deputy Director, Department of Pollution and Environmental Health in the ministry, noted that mercury emission and releases pose health and environmental concerns, even though satisfactory alternatives to dental amalgam are available in Nigeria. He further called for a national road map in line with the national phase down plan which would help to save lives.
The representative of NAFDAC Dr. Anthony Hotton, noted that NAFDAC regulates the importation, sale, use, manufacture and distribution of chemicals which are grouped as general, controlled or restricted chemicals. He stated that mercury and its compounds are placed under restriction due to their health impact.
The keynote speaker, Prof. Adeyemi Oluniyi Olusile, a past President of National Dental Association (NDA) and presently the President of African Regional Organisation of World Dental Federation (FDI), outlined the effect of mercury on the environment and health especially occupational exposures. He called for the inclusion of dental amalgam alternatives filling materials in the National Health Insurance Scheme in Nigeria.
He added that curriculum changes into dental amalgam alternatives is already in place in some institutions like LUTH, University College Hospital, Ibadan; Lagos State University Teaching Hospital (LASUTH); Obafemi Awolowo University and other schools.
"The reality is that, whether we like it or not, soon and very soon, amalgam will no longer be available for use. We do not manufacture amalgam in Nigeria, we import it and if the countries from where we import no longer export, we have to use the alternatives," submitted Prof. Olusile.
During the meeting participants observed the following:
Mercury is recognised as a chemical of global concern due to its ability transport in the atmosphere, bio-accumulate in ecosystems and significant negative effect on human health and the environment.
The Minamata Convention on Mercury signed by Nigeria in October 2013 stipulates measures to be taken by parties to phase down the use of dental amalgam and oral health.
Low level of awareness among Nigerians on the dangers of mercury.
Dental amalgam is still widely used in Nigeria.
Limited number and distribution of dental clinics and centres to provide services for the Nigeria's teeming population.
Inadequate number of dentists and other auxiliary personnel to provide dental services to patients.
Alternative direct restorative materials such as composite, compomer and ceramics can be used for restoration of carious and posterior teeth based on specific selection criteria and indications.
That most government pediatric dentistry units have long stopped the usage of dental amalgam also due to other associated reasons.