As the planting season begins, farmers in the Oke-Ogun area of Oyo State have expressed concern about the prediction of the Nigerian Meteorological Agency (NiMet) that rain will cease early in 2021 and how to go about the development.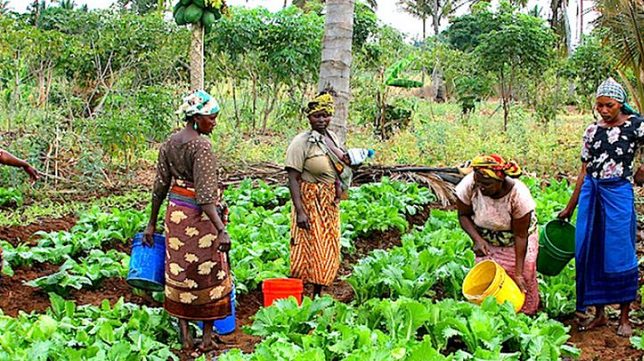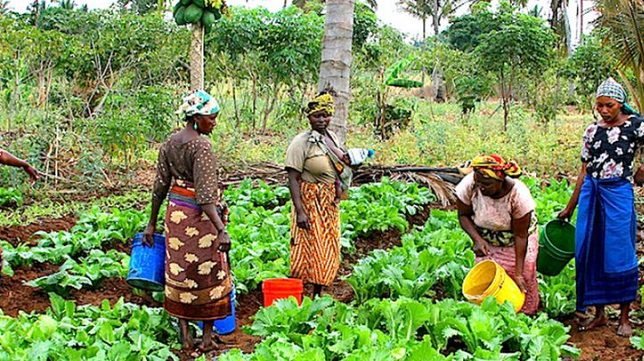 The agency's zonal manager for Southwest, Mr Adewale Ajeyomi, had earlier advised the women to utilise climate smart solutions to beat the predicted early rain cessation.
He said: "There has been a shift in the weather system due to climate change brought about by development everywhere, buildings and all sorts are affecting the wind pattern, temperature and many other things. Deforestation is part of the problem of climate change."
Ajeyomi noted that the northern part of Oyo State, the Saki area, which is the fringe of Ibadan, would experience fluctuating weather according to NiMet's recent forecast.
"This means the temperature can be a little bit higher, and during the rainy season, they are going to experience dry spells. They are expected to be having rain but at a point in time the rain would cease.
"Farmers can do their planting in their normal pattern this time around except for the Oke-Ogun areas, that is, the northern fringe of Ibadan.
"The farmers need to employ climate smart solutions; they should be climate smart, do irrigation or get our bulletin or updates from our office or on our  website, weekly or sometimes daily updates to guide their activities."
To combat the scourge, smallholder women farmers on the platform of Small Scale Farmers Organisation of Nigeria (SWOFON), have learned the techniques of irrigation farming.
Irrespective of this initiative, Mrs Musilatu Ashiru, Saki East SWOFON leader, said: "We do irrigation farming manually. We wet the plants ourselves because we lack the modern technology for doing proper irrigation farming.
"We need water; so we want boreholes to continue the irrigation farming, we plant vegetables, tomatoes and pepper. For irrigation farming you can have pepper all year round.
"We ought to have cultivated our lands in preparation to plant yam since last year but most people have been unable to cultivate their lands since last year not to talk about planting yam and the irregular rainfall patterns have started again,'' she said.
Also, Alimotu Sulaiman, SWOFON Coordinator in Iseyin Local Government Area, said that farmers in the area wanted to be equipped to practise irrigation farming.
She said: "Irrigation farming is practised by northern farmers; there is nothing stopping us from practising the same here in the south.
"What we plan to do is to acquire land for farming and have amenities installed for irrigation farming that is what we want."
Recounting her ordeal in the 2020 farming season, Yemisi Ojeleye of the Garri Processing Plant in Oje Owode, Saki East Local Government Area of the state, said the low yield in the last planting season had an adverse effect on production.
She said: "As we are short of cassava supply from farmers, it has an effect on our work and then makes the price of Garri go up.
"There are more than 200 women who work at this processing facility. But the shortage of cassava supply has reduced the number of women who come to work''.
Also, Latifat Muritala, a smallholder farmer at Olorunsogo East Local Government Area, said: "As it stands now, rain ought to have started falling so that cultivation would go well but we have yet to have rainfall and that was the cause of devastation to crops during the planting season in 2020.''
Beyond the forecast and its implications on farming activities, farmers in Nigeria are calling for sustainable solutions to the effects of climate change.
Jide Oguntokun, a large-scale farmer at Ido, Oke Owa and Lanlate, said that climate change had affected his livelihood so badly.
"Government is asking people, especially youths, to go to the farm but there are issues that need to be addressed if farming will be productive for people in the business. We need to look at how to sustain the agricultural initiatives.
"We need to start to look at 2021 for food sufficiency because COVID-19 will just be a minor thing in the face of impending famine and starvation that is to come,'' he said.
Corroborating him, a climatologist from the University of Ibadan, Prof. Ibidun Adelekan, said, "If the seasons are delayed, then it will affect crop production and good yield."
However, David Afolayan, a geographic information system analyst, said that a major solution is the need for public private partnerships that will promote climate smart agricultural techniques that leverage the Geographic Information Systems (GIS) technology.
"Since climate change is occasioned by human activities over a long period of time, efforts should be made towards ensuring climate-friendly practices and tree planting to correct damage done to the ozone, layer thereby reducing the adverse effects of climate on nature.
"There is also a need for collaboration to merge technology with native intelligence in beating the present climate conditions to optimise crop planting.
"This will afford us to predict when farmers can plant and to have seeds that are climate smart; meaning they have been modified to adapt to changes in the climate," Afolayan said.
By Ibukun Emiola