Two key milestone publications by the United Nations Framework Convention of Climate Change (UNFCCC) released on Tuesday, November 20, 2018 highlight that success in tackling the global climate crisis can be achieved, but only if public and private sector actions are urgently stepped up.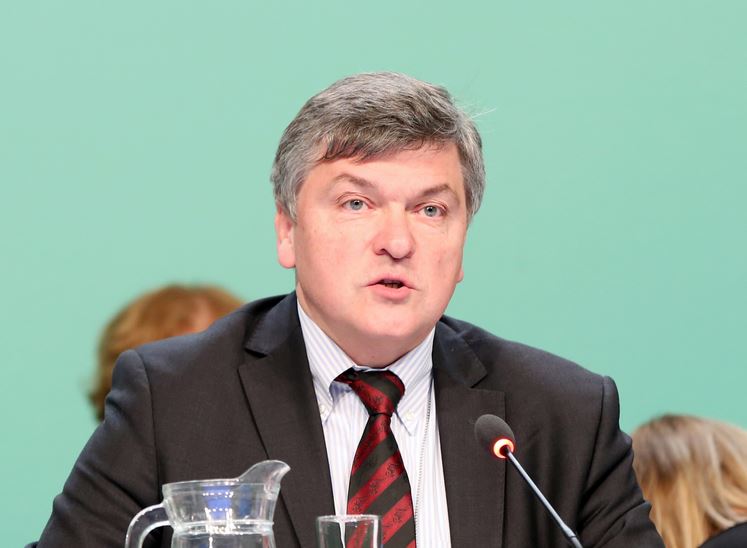 The reports – "Talanoa Dialogue Synthesis Report" and "Yearbook for Global Climate Action 2018" – take the pulse of where the world stands on its journey towards full carbon neutrality by mid-century, says the UNFCCC.
The Synthesis Report, it was gathered, was prepared using submissions to the Talanoa Portal (launched on January 10, 2018) which received a total of 471 inputs throughout the year, including notably the IPCC's special report on the impacts of global warming of 1.5 degrees Celsius. It also drew from stories that were presented by government and non-government representatives during the intersessional climate change session held in May 2018.
The Yearbook for Global Climate Action takes account of some 9,000 commitments – spanning cities, regions, businesses, investors and civil society – incorporating 128 countries (16 per cent of the global population), around 240 states and regions and more than 6,000 businesses in 120 countries representing $36 trillion in economic activity.
Special Envoy for Climate Change and Poland's High-Level Climate Champion, Tomasz Chruszczow, said: "Global Climate Action remains the best response to the challenges of changing climate. 2018's Yearbook documents how the action can deliver on existing NDCs, on adaptation, mitigation, capacity building, etc. Every climate related initiative, programme or action contributes to laying a solid foundation for the climate neutral, peaceful, climate resilient and sustainable future for all. Parties and non-Party stakeholders act together and prove that cooperation may lead to more emission reductions, faster delivering on existing NDCs and strengthening of biosystems' capacity to store atmospheric carbon, while life standards get improved, economies grow, and the nations approach all the goals of the Paris Agreement in an accelerated manner. The examples from this year's Yearbook will surely inspire more ambitious action by the governments and the stakeholders. Responding to climate change related threats is an opportunity that no one can afford missing."
Together the publications illustrate that global climate action can close the gap to meeting the goals of the Paris Agreement: to limit average global warming to 2 degrees Celsius and to strive for the safer 1.5-degree limit.
However, what the reports also make clear is that all actors – government and non-governmental, public and private – need to urgently step up the pace of action if the world is to achieve the Paris targets and to avoid the worst effects of climate change.
According to key findings in the Synthesis Report, the reality is that, despite current efforts, greenhouse gas emissions and global warming are still on the rise.
The Report also describes how these atmospheric changes are already having devastating impacts, citing a total of 11,000 extreme weather events between 1997 and 2016, which have resulted in approximately 524,000 deaths and trillions of dollars of opportunity lost in economic development
"The publications are sober reading, but they do signpost the solutions that can exponentially drive the transition towards a low carbon economy. That is, if global actors adhere strictly to the Paris Agreement process and its principles.
"This theme of exponentiality is a major focus of the Yearbook for Global Climate Action, which states that if countries were to fully implement their nationally determined contributions (NDCs) under the Paris Agreement, and if cooperative initiatives were to meet their commitments, global emissions in 2030 would be in a range consistent with the long-term trajectory to meet the Paris Agreement goal of well below 2°C.
Similarly, the Synthesis Report, which emphasises ways of increasing ambition, points to 'untapped potential' that, if properly fulfilled, could yield economic gains of $26 trillion and 65 million jobs in clean energy," submits the UNFCCC.
Inia Seruiratu, Minister for Agriculture, Rural & Maritime Development, National Disaster Management and Meteorological Services, and Fiji High-Level Climate Champion, said: "This year, the entire Talanoa process – as reflected in the Synthesis Report – shows how we can put in place holistic approaches and policy frameworks across all sectors of the economy and the natural environment. With the right policy frameworks, NDCs could address not only mitigation but also adaptation, disaster resilience and efficient use of resources. Crucially, non-Party engagement will be essential in delivering on all these objectives."
Significantly, these reports are published just two weeks before governments gather for the global climate summit in Poland (COP 24), where they are set to complete the implementation guidelines for the Paris Agreement, known as its Work Programme. A finalised Paris Agreement Work Programme, observes the UNFCCC, has the potential to unleash practical actions from the whole global climate action community commensurate with a 1.5 pathway.