A Nigerian horticulturist, Ibrahim Salisu, has embarked on gathering and replanting millions of plant and flower species in Kaduna to save them from becoming extinct.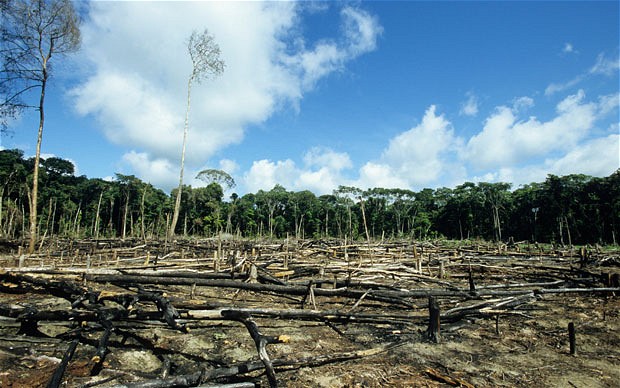 Salisu, the General Manager of Teku International Farm, said on Thursday, August 13, 2020 during a press conference in Kaduna that he was working hard to restore many endangered plants from the brink of extinction and repopulate them.
He said that this had become imperative because several flower species that are very important to insects, birds, human beings and other animals are under threats of extinction.
The horticulturist said that if the situation is not arrested on time, many of nature's most colourful specimens could be lost.
Salisu also said that the effects of climate change on plants and aquatic animals across the globe and the human irrational activities of polluting the environment in many ways were alarming.
He said the influence of climate change on flowering plants, pollinator's deforestation, environmental degradation and other forms of human environmental irrational activities had led to a recent surge that is affecting the environment.
Salisu stressed that the timing of life history events of plants and animals are changing, which is having adverse implications for reproduction.
He said that it is important to start serious investigation into the process in order to understand how plant species across the world would respond to a changing climate.
The horticulturist observed that bees and other pollinators that have thrived for millions of years, ensuring food security, biodiversity and vibrant ecosystems for plants, humans and very vital to life on our planet are also under threat.
"Clearly, the benefits that bees and other small pollinators bring to us go beyond human food.
"Bees and forest beekeeping also help to sustain forest ecosystems by providing pollination that leads to improved regeneration of trees and conservation of the forest's biodiversity.
"Bees and other pollinators are thus vital to the environment and biodiversity conservation, as well as many other dimensions of global sustainable development.
"There's no reason why another species of plant should go extinct if we apply just a bit of resources and a new attitude toward caring for the natural world,'' he said.
He said that a recent report indicated that over a million species are currently at risk due to human irrational activities of felling trees and polluting the environment.
He added that human activity could spell an end for a quarter of all flowering plants, with huge impact on food chain.
"The biggest advantage is that flowers offer completely natural medicinal properties, but a large number is going into extinction due to ecological challenges.
"The evidence is clear: the future will be bad for us if we don't act now because there is no future for us without nature.
"The essence of gathering the flowers is aim at protecting and preserving them for coming generations,'' he said.
He called on the public to visit the centre located at Unguwar Sarki Kaduna, where they would start collecting the species from the public for the benefit of younger generation.
"It will be fantastic and a dream-come-true to see horticulturists, farmers, scientists and lovers of nature working together to bring this beautiful species back from the brink of extinction," Salisu said.
By Hassana Yakubu