International agricultural organisation, HarvestPlus, says it will reach 1.2 million households in Nigeria in 2018 with vitamin A cassava and maize, with increased delivery activities in expansion states.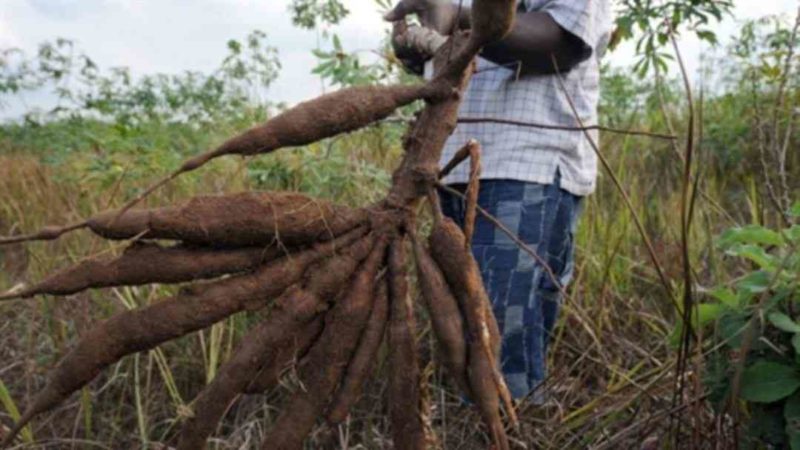 The HarvestPlus Country Manager, Dr Paul Ilona, who made this known on Monday, February 12, 2018 in an interview with the News Agency of Nigeria (NAN) in Ibadan, said the expansion states included the northeast, northwest and northcentral.
Ilona said the organisation planned to deliver about three million bundles of vitamin A cassava, 2,000 metric tonnes of vitamin A maize, and bring over 50,000ha of land under cultivation to bio-fortified seeds.
"This delivery target is in addition to the awareness and demand creation, platforms, partnerships, policies and linkages that HarvestPlus Nigeria needs to push to support investors and actors in the bio-fortification value chain," he said.
He emphasised that agriculture could undoubtedly be a sustainable source of income generation, especially for Nigeria with her teeming population and favourable climatic conditions.
The Country Manager, however, expressed dissatisfaction that farmers, many investors in the sector were still unable to grow their production and investment scales.
He said to curb the problem of access to finance, HarvestPlus Nigeria channelled efforts to help investors and farmers cultivating and processing bio-fortified maize and cassava varieties to access the finance they need to grow their trade.
"Specifically, the plan is to link them to the Nigeria Incentive-Based Risk Sharing system for Agricultural Lending (NIRSAL).
"NIRSAL is a CBN endorsed initiative that basically guarantees loans, guides and provides certified inputs for viable agricultural related businesses.
"The NIRSAL management is already very happy to work with us, so work is now underway to develop a formal agreement to kick start the partnership," he said.
Ilona also disclosed that the Chairman, House of Representative Committee on Agricultural Production and Services, Mohammed Monguno, has pledged to support the development and passage of bills that will create an enabling environment, especially for maize producers in Nigeria.
This, he said, would help boost business of importing maize and other related products as Africa's largest maize producer.
The Country Manager further urged government and policy makers to create the enabling environment to support investments and address nutrition in the country.
He also called on the media to help reinforce the message that "the foods people eat play key role in the development of the country."
NAN reports that Harvestplus improves nutrition and public health by developing and promoting bio-fortified food crops that are rich in vitamins and minerals.
It provides global leadership on bio-fortification evidence and technology; the staple crops are naturally bio-fortified and not genetically modified.
By Chidinma Ewunonu-Aluko