Stakeholders in the water sector have called on government at all levels to prioritise provision of Water, Sanitation and Hygiene (WASH) facilities to tackle spread of diseases in Nigeria.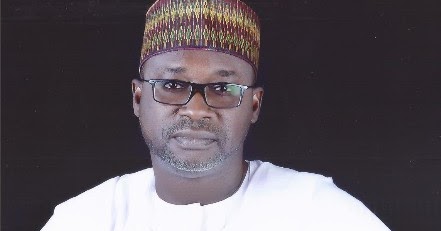 They made the call on Monday, October 15, 2018 in Abuja at an occasion to mark the global Handwashing Day, jointly organised by the Federal Ministry of Water Resources in collaboration with other stakeholders in the sector.
Oct. 15 of every year has been set aside to celebrate hand-washing to foster and support the culture of hand-washing with soap across the globe.
The theme for 2018 celebration is ''Clean Hands – A recipe for Health''.
Mrs Ebele Okereke, the WASH Ambassador for Nigeria, said the 2018 celebration is focused on the links between handwashing and food, including food hygiene and nutrition.
According to Okereke, the 2018 theme is coming at a time when Nigeria is faced with several sanitation and hygiene-related diseases such as cholera, diarrhoea, typhoid among others.
She said the diseases, despite being preventable, remained the leading causes of deaths in Nigeria especially in children under the age of five years.
"Of recent, several cases of cholera outbreak have been recorded in different parts of the country especially in the Internally Displaced Persons (IDP) camps which have claimed the lives of many, children in particular.
"Potable water, proper sanitation and good hygiene are essential ingredients in ensuring a healthy life," she said.
Similarly, Mr Attah Benson, National Coordinator, Society for Water and Sanitation (NEWSAN), explained that about 39,000 Nigerians contracted cholera disease in the recent time which, according to him, was traced to poor hygiene.
Benson said the country would not celebrate a successful handwashing day without adequate WASH facilities in strategic places like schools, hospitals, market and other public places we could think of.
He described handwashing with soap as an effective and affordable means of preventing the widespread of diseases.
In her contribution, Dr ChiChi Aniagolu-Okoye, WaterAid Country Director, said handwashing had a live-saving potential and it was the single most cost-effective and efficient way to prevent diseases.
Represented by Mr Saheed Mustafa, Coordinator, Policy and Sector Capacity to the organisation, Aniagolu-Okoye said over 157 million people (87 per cent) lacked access to WASH facilities across the country.
She therefore, urged policy makers to integrate WASH services into action to be able to end malnutrition in Nigeria.
"Although hygiene is known to improve nutrition, it is not a stand-alone solution; therefore, handwashing with soap is a nutrition-sensitive intervention.
"Promotion of handwashing is estimated to reduce diarrhoea diseases by between 27 and 48 per cent," she said.
By Okon Okon