To achieve the housing for all dream and catalyse a better urban future for it citizens, African governments have been called upon to put an end to forced evictions and violent spatial displacements of migrant populations, homeless people and the urban poor.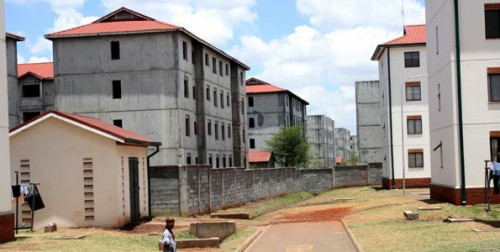 In a Statement to commemorate the World Habitat Day 2020 themed: "Housing For All: A Better Urban Future", the Centre for Housing and Sustainable Development (CHSD) of the University of Lagos insists that an urban renewal approach of informal settlements that relies on indigenous knowledge systems and prioritises incremental "in situ" upgrading will likewise suffice.
Apart from adopting an urban regeneration approach that focuses on local economic development and catalyses opportunities for marginalised groups, the CHSD also recommends conceptualising, operationalising, financing and implementation of pragmatic housing programmes based on the principles of inclusion, liveability and affordability.
After acknowledging core challenges and outlining several constraints before housing development, the CHSD also called for the establishment of key science-policy-industry engagement platforms to ensure that sectoral policies are driven by evidence (data) and professional expertise.
Other urgent tasks and responsibilities that must be accomplished in the immediate term to achieve housing for all were listed by the CHSD to include:
Emphasis on regional development policies and rural development programmes to support national growth and decentralisation.
Enhance urban planning and management frameworks through regulatory practices and capacity development.
Incentivisation of large-scale production and distribution of affordable housing units by private sector using tax shelters, building licences etc.
Liberalisation of land markets from undue restrictions to access and tenure security.
Strengthening local governance systems through capacity development.
Institution of affordable housing policy frameworks through realistic cooperative and mortgage systems to address systemic deficiencies.
Identification and adaptation of indigenous knowledge systems and local practices for the development of sustainable housing solutions for African cities.
Director of the Centre. Prof. Timothy Nubi, said: "The identification and adaptation of workable systems and solutions for African cities is critical. A humbler approach to housing for all needs to be grounded, not only in experiences of ordinary people but one that is reoriented to forms of survival, existence and needs of the poor.
"Realistic government-led programmes and support for private sector investments are urgently required for providing and prioritising improved infrastructure, basic amenities, sustainable housing and putting African cities and human settlements on the pathway of better urban futures in which no one is left behind."