A non-governmental organisation (NGO), Promotion for the Human Rights, on Thursday, February 1, 2018 urged the Federal Government to provide improved cassava and yam seedlings to smallholder farmers across the country.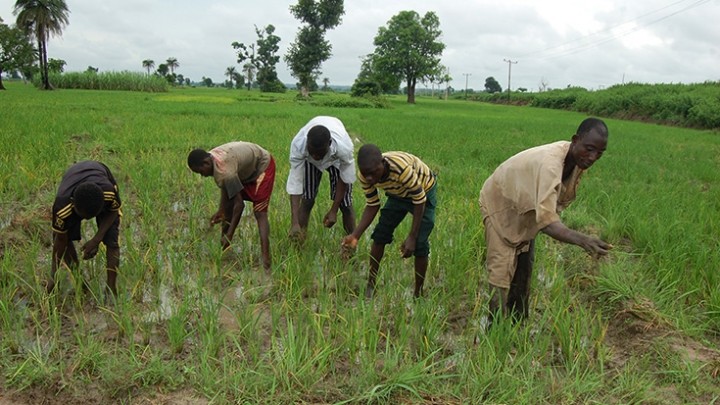 Williams Ozase, president of the organisation, made the call in an interview with the News Agency of Nigeria (NAN) in Abuja.
He said that if the farmers were provided with improved seedlings, it would boost cassava and yam production in the country.
He said that the strategy would also facilitate efforts to boost the food security of the country.
Ozase said that after harvests, part of the yield could be reserved as seedlings for the next cropping season.
"Through this way, the farmers can slowly improve the quality of their varieties. Good seed selection is also vital to efforts to control plant pests and diseases,'' he said.
Besides, Ozase said that the agricultural institutes should produce high-yielding seedlings and make them available to farmers' cooperative societies for distribution to farmers.
He said that the cooperative societies could easily reach smallholder farmers in the rural areas, adding that the arrangement would stimulate efforts to boost agricultural production in the country.
He stressed that pragmatic efforts should be made by all the stakeholders in the agricultural sector to enhance agricultural production in order to boost the food security of the country.
Ozase urged the Federal Government to step up its plans to diversify the nation's economy via agriculture by investing more resources in the development of agriculture, agribusiness and value chains.
He also urged the government to provide processing and storage facilities for farm produce, saying that the venture would boost agricultural production significantly.
"The government should also develop technologies through sustained research and distribute them to farmers, while building the farmers' capacity in modern crop growing skills,'' he said.
He said that agriculture remained the only panacea for the country's economic problems.
By Vivian Emoni