The Nigeria Extractive Industries Transparency Initiative (NEITI) has renewed its appeal to the National Assembly to use the findings of its audit reports to push for wider reforms in the oil and gas industry.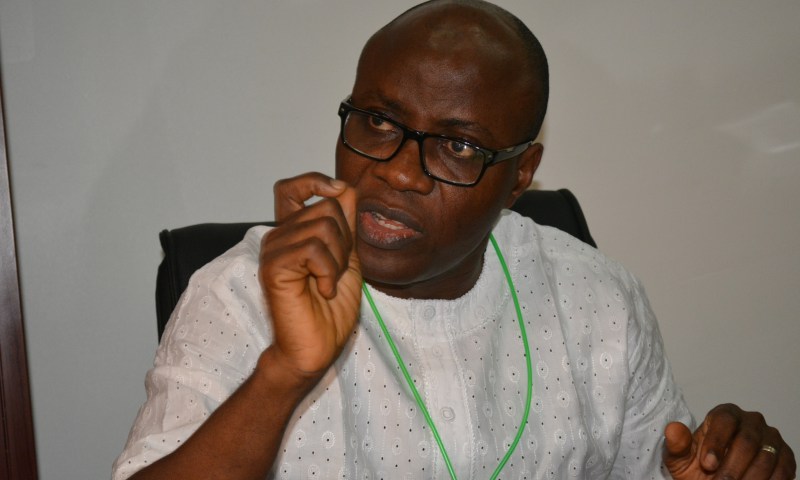 The NEITI Executive Secretary, Waziri Adio, made the appeal in Abuja while receiving the members of the House of Representatives' Committee on Petroleum Upstream who were on monitoring and oversight visit to the NEITI Secretariat.
Adio explained that NEITI reports contain detailed information and data on company payments and government receipts as well as the process lapses and remedial actions required in the industry.
"We see the parliament as important partners not just because we are answerable to you and we need you to approve our budget but because our reports can and should be inputs to your important work," he said.
Adio expressed concerns that several reports with far-reaching recommendations have been placed in the public domain with clear challenges of implementation. He urged the National Assembly to study the reports as important documents that would aid their oversight representative and law-making responsibilities.
He commended the National Assembly for the passage of the Petroleum Industry Governance Bill, noting that the development is in support of the mandate of NEITI, fundamental to strengthening reforms in the industry and key to promoting investments and better revenue generation.
The Executive Secretary told the legislators that NEITI's decision to develop a new strategic plan to cover the period from 2017 to 2021 was to deepen openness and shape positively the overall governance of the sector through policy engagement, thought leadership and inter agency collaboration. He identified funding, manual data collection and human capacity development as major challenges.
Chairman of the House of Representatives Committee on Petroleum Upstream, Victor Nwokolo, expressed satisfaction over the impact of NEITI's intervention in pushing for reforms in the extractive industries.
Nwokolo commended NEITI for its professionalism in the discharge of its mandate. He advised the Executive Secretary to consider as a priority the need for NEITI to work more closely with the National Assembly to advance transparency and accountability in the industry.
He explained that the visit was to review NEITI's level of implementation of the 2017 Budget and appraise the implementation of Extractive Industries Transparency Initiative (EITI) in Nigeria in the last one year.
Nwokolo reaffirmed the commitment of his Committee to support NEITI in the discharge of its mandate.