Prime Initiative for Green Development (PIGD), a non-governmental organisation (NGO), has drawn the attention of government and that of development partners to the urgent need to help address the deteriorating condition in Azubie Okujagu, a small coastline community in Rivers State, Niger Delta region, which is currently undergoing various challenges that are attributed to poor industrial and environmental practices.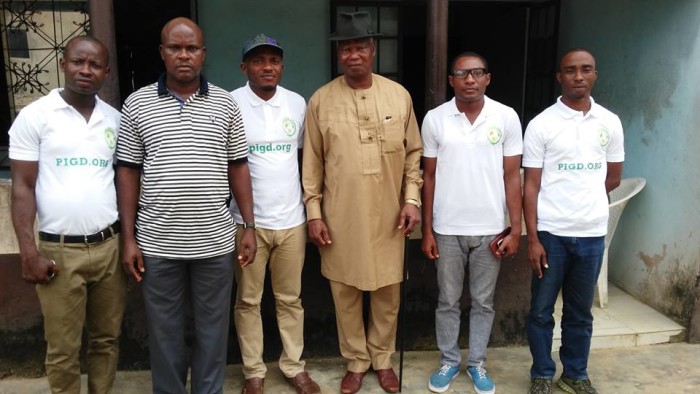 Established to help eradicate environmental hazards, champion the concept of sustainable development and mainstream human rights into national development initiatives, the group highlighted challenges requiring attention to improve livelihoods in the village, located in Port Harcourt Local Government Area of the state, to include access to clear drinking water, incessant pollution and poor waste management system.
Pitiable ecological activities including oil spillage across the Niger Delta region have continued to threaten sources and standards of living, particularly the ecosystem where they are carried out and consequently constitute ecocide.
A scientific study released by the United Nations Environment Programme (UNEP) in 2011 revealed large-scale, continued contamination of the water and soil in the Niger Delta region, and the threat posed to human health. In one case, UNEP found that a community drinking well was polluted with benzene, a potentially carcinogenic substance, at levels 900 times above World Health Organisation (WHO) guidelines.
Executive director of PIGD, ThankGod Uzomah, who made this call during an advocacy visit with members of his team to the vulnerable community, described the situation faced by residents of the area as highly pathetic, in-human and tantamount to modern day slavery.
To effectively tackle and eradicate the aforementioned epidemic, according to him, there is conscious need for intervention and re-designing of the community's development plan.
"From PIGD's observation, we can deduce that Azubie Okujagu is truly in need of urgent intervention in areas such as provision of potable water, environmental re-engineering and provision of basic infrastructural amenities," he said. "Therefore, we are calling on reputable international organisations and government to ameliorate their situation."
Also commenting, chairman of Azubie Okujagu Community Development Committee (CDC), Precious Okujagu, while elaborating on the matter lamented at the level of negligence and lack of basic amenities to protect and cushion the aftermath of unsafe environmental practices in the area.
The community developer disclosed that inhabitants of the settlement have being enduring this problem for over three decades, experiencing severe hardship during raining season when sea rise usually occur.
"The only access to water is through bore-hole and these bore-holes have to be drilled to the depth of over 150-200ft to access good water," he said, ascribing it to the saline water condition in the community.
Other members who added their voices to canvass assistance urged stakeholders, especially government, to rapidly embark on a massive clean-up exercise of the contaminated waters to restore aquatic life mostly fishing, a major source of economic driver in the area.
By Etta Michael Bisong, Abuja