A Lagos-based non-governmental organisation (NGO), Nature Cares Resource Centre (NCRC), has warned major cities across Africa of what will be a disaster across the continent if those in authority fail to nip it in the bud.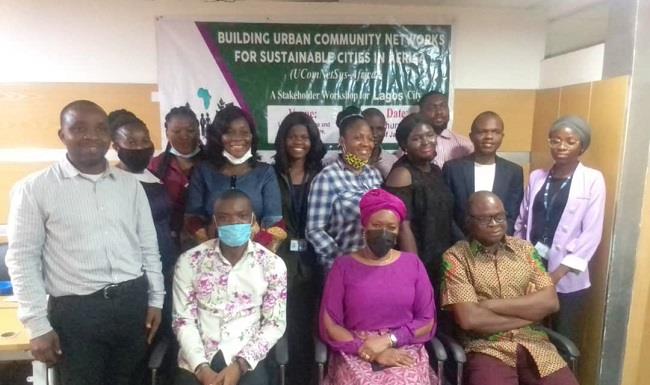 This was the position of Principal Investigator of the NGO, Mr. Olusola Adeoye, during a One-Day Physical Stakeholder Workshop on the Sustainability of Lagos City on Thursday, January 27, 2022 in Ikeja.
According to Adeoye, as people migrate to the cities daily, the rate of carbon emission becomes a challenge.
"The more energy that is being used in the city, the more emission we have, so the major problem of the world is carbon dioxide, and if this is not handled properly it becomes a problem," he stated, adding:
"Some 75% of energy is being generated globally, 55% of the people live in cities currently and that is likely to rise to 70% by 2050, so government needs to brace up to face the challenges ahead."
The Project Investigator said the project embarked upon by NCRC has revealed that "as a result of rapid urbanisation that is derailing the momentum to realising the Sustainable Development Goals (SDGs), Lagos was selected along other cities across Africa like Dar es Salam, Kumasi, Kigali, Mombasa and Nairobi for the two-year project entitled 'Building Urban Community Networks for Sustainable Cities in Africa, UComNetSus-Africa', a project funded by Belmont Forum."
Mr. Adeoye opined that "the next two years is aimed at developing novel networks and communities of practise that address the inter-linkages, synergies and trade-offs among all sectors toward ensuring how to make our environment better by proffering lasting solution because government cannot do it alone."
In his submission, Mr. Bayo Adeojo from the Lagos State Resilience Office (LASRO) stated that the Lagos State Government has put measures in place to ensure that the environment is habitable for all citizens.
He noted that "in February 2020 an initiative was set up with the aim of tackling peculiar problem but this year, we are trying to do reassessment to see the impact those initiatives have had on the city in terms of resilience".
Adeojo added: "So this year we are going to be having a lot of engagements with private sector players and other representatives to see how effective the implementation is so as to bring up the idea to help upgrade the existing strategy."
In his remarks, Executive Director of NCRC, Mr. Toyin Oshaniwa, explained: "The project is funded under the theme: Pathways to Sustainability, with an emphasis on Collaborative Research Actions (CRA).
"The project is applying transdisciplinary approach to finding practical solutions for the sustainability of African cities. As a first step, the project will mobilise stakeholders in African cities."
Other guests at the event included Mr. Michael Bankole from the Lagos State Ministry of Environment and Water Resources, and Mrs. Oki Lyla, representing the Commissioner for Women Affairs and Poverty Alleviation.
By Ajibola Adedoye