The Nigerian Association of Zoological Gardens and Wildlife Parks (NAZAP), has decried the rising rate of poaching and illegal trading in endangered animals such as elephants, monkeys, tortoises, and others.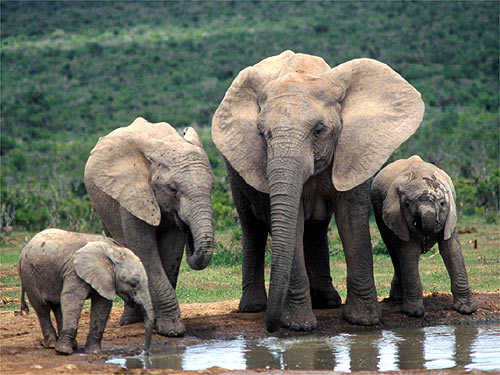 NAZAP in a communique issued in Abuja at the end of its annual general meeting and training, urged relevant agencies to curtail the activities of animal traffickers.
The communique was signed by Francis Abioye, the new President of NAZAP.
"NAZAP condemns in strong terms all poaching and illegal trading activities in endangered animals, not limited to elephants, monkeys, tortoise, pangolin, among others.
"NAZAP calls on all operators in the sector to strictly adhere to both local and internationally accepted best practices towards the attainment of SDG 2030.''
NAZAP also set up a five-member advocacy committee, to engage relevant authorities/stakeholders to address the existing gaps in the establishment, management and monitoring of zoological gardens and parks.
A 12-member executive was elected at the annual general meeting, with Abioye emerging as President.
Abioye said that there was need for the government to build the capacity of security agencies to enable them to safeguard the animals and the environment.
"Our environment is made up of flora and fauna; unfortunately, we are unfriendly with these friends that support our lives.''
He said that the country was faced with the "worst form of natural disasters in world history,'' adding that "NAZAP has inaugurated Wildlife Advocacy Group to mitigate wildlife and human conflicts across the nation.''
Outgoing President of the association, Olajumoke Morenikeji, who spoke, urged the new executive not to relent in taking the association to the next level.
The outgoing president stressed that the association's core interest was to encourage environmental conservation, wild life preservation, among others.
By Gami Tadanyigbe