The Environmental Rights Action/Friends of the Earth Nigeria (ERA/FoEN) has decried the controversy surrounding the promised monthly stipend to unemployed Nigerians, urging the Federal Government to convene a high-level committee on the National Basic Income Scheme.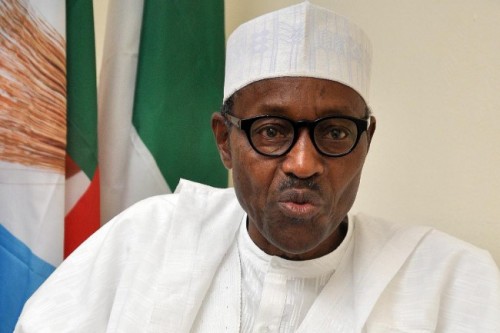 One of the cardinal campaign promises of the ruling All Progressives Congress (APC) during the last general elections was a monthly stipend to unemployed Nigerians when the party is elected to power at the center.
President Muhammadu Buhari, while in Saudi Arabia in an interactive session with Nigerians last week, reportedly said that the payment of the monthly handout of N5,000 as promised by the APC which is the platform on which he emerged as president, was not his priority.
In a statement issued in Enugu, ERA/FoEN described the president's remarks as a double speak of the present administration on the issue, saying it is "unfortunate and smacks of taking Nigerians, particularly the unemployed, for granted".
ERA/FoEN Executive Director, Godwin Ojo, was quoted in the statement as saying: "We are perplexed that this issue has lingered with back and forths from the APC and the Presidency. Nigerians refuse to accept the current administration's attempt to renege on this promise which is one of the several on which it rode to power. This is not acceptable.
"While ERA had welcomed the APC initiative when it was made during the elections, we had also pointed out that the N5,000 pledged was meagre and should be jerked up to above N10,000 to reflect the existing reality of massive poverty and disenchantment in the land. It is therefore a let-down that the APC-led government is now doing a u-turn by failing to implement the policy."
According to him, the government should look for a way to generate funds to fulfill the pledge, even as he recommended that the ERA/FoEN proposal for sustainability of the initiative through a National Basic Income Scheme (NaBIS) for the unemployed is hinged on taxing wealthy Nigerians to pay those that are socially excluded.
He added: "The Federal Government should set up a high level National Task Force to explore ways of its implementation. ERA/FoEN suggests that a one percent tax on earnings exceeding N500,000 can complement budgetary provisions for NaBIS.
"From that source the nation can sustain the payment of the stipend. The NABIS is a social security system that ameliorates to an extent the inequality in the land and redresses the widening gap of inequalities.
"We cannot allow our people and particularly those willing to work to continue to wallow in poverty and idleness when a few are stinking rich and display their opulence in abominable abandon. This administration should do a rethink."