In an apparent bid to boost conservation efforts in Nigeria, the Federal Ministry of Environment in Abuja on Monday, November 5, 2018 inaugurated a Local Organising Committee (LOC) to steer the implementation of a private-public partnership between the National Park Service and Africa Nature Investors Foundation (ANIF) in the management of the Gashaka Gumti National Park.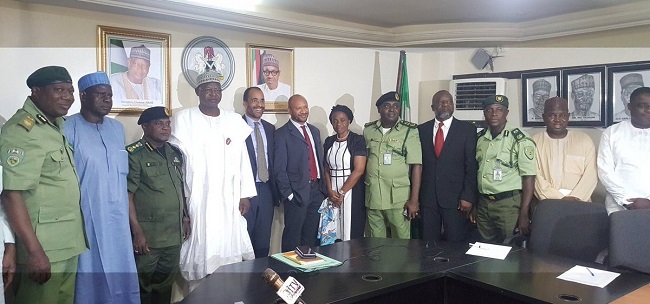 Inaugurating the committee, Environment Minister of State, Ibrahim Usman Jibril, expressed optimism towards the activities of ANIF in boosting ecotourism and providing technical, financial and human resource support within the National Park.
He said: "Our seven National Parks are all in a critical state. Before now, we had eight National Parks; none of them is in the best of state and there is little we can do, especially with limited funding. Understanding that we must be conscious and intentional about our strategy, we are delighted to welcome Africa Nature Investors Foundation to intervene in the conservation efforts of Gashaka Gumti National Park."
Speaking on behalf of ANIF, a director, Tunde Morakinyo, explained that the LOC is committed to transforming the Gashaka Gumti National Park to become a national heritage that Nigerians can be proud of.
Morakinyo stressed: "We have drafted an implementation protocol that will attract investment worth millions of naira, train and equip the park rangers and attract tourists to the park.
"Poaching, logging, activities of cattle herders, poor infrastructures and security concerns are some of the major challenges that have limited the tourism potentials of Gashaka Gumti National Park. We are discussing with two international conservation NGOs – Chester Zoo and Wildlife Conservation Society – to bring technical expertise. We have a 30-year contract and our major areas of investments are infrastructure, community engagement, improving research and attracting tourists."
Constituting the LOC are: Philip Iheanacho, Tunde Morankinyo, Olaleye Olajide, Andrew Dunn, all representing the ANIF; from the National Parks Service are Okeyoyin 'Deji, Kolo M. Yakubu and Saidu Yohanna. Also on the committee is Mohammed Yidi who is representing the local communities, the Department of Planning, Research & Statistics, and the Department of Forestry.
By 'Seyifunmi Adebote