Managers of the Greek oil tanker Minerva Helen on Wednesday, February 24, 2021 denied accusations that their company was responsible for a major oil spill along the coast of Israel.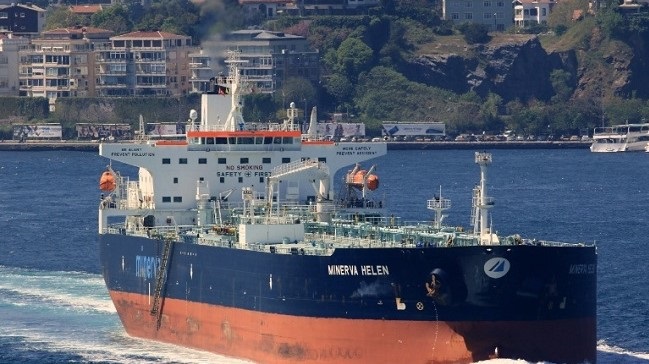 Earlier, stormy weather washed huge quantities of tar onto the country's Mediterranean coastline.
Israel's public broadcaster Kan reported on Monday that the Minerva Helen was a prime suspect.
The managers of the vessel said in a statement: "The vessel was not involved in any operation nor in any other activity that could be connected to an oil discharge at sea.''
They noted that the vessel loaded cargo at Egypt's Side Kerir port on Feb. 14 and sailed directly to Cartagena, in Spain.
The vessel was inspected on Monday by the Spanish Port State Control Authorities in Cartagena "and was determined to be without any deficiencies or observations,'' they said
Shaul Goldstein, the director of Israel's Nature and Parks Authority, described the tar pollution as "the worst that Israel has known.''
On Sunday, Israel shut down all of its beaches.
Many animals, including sea turtles, were found dead on the 160-kilometre stretch of coastline affected by the spill.
Volunteers in Israel have launched clean-up operations to rid the beaches of chunks of tar from an estimated hundreds of tons of leaked fuel, amid warnings of toxic fumes.
Israeli news site Ynet reported on Wednesday that some 55 tons of tar have already been cleaned up.
Tar from the oil spill has also stained the coast of the Lebanese city of Tyre, where a clean-up operation is set to begin on Thursday.