Congo Basin governments and their main timber trading partners must take concrete action to tackle illegal logging according to Greenpeace Africa.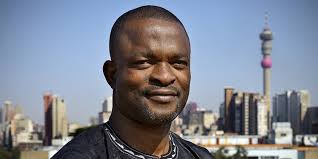 During the 14th edition of the World Forestry Congress in Durban, South Africa, the NGO highlighted how inaction over trade in illegal timber by Congo Basin countries, China, the European Union, and the United States is devastating the world's second largest rainforest.
"A significant amount of the timber exported from the Congo Basin is illegally logged, 65% in Cameroon, 90% in the Democratic Republic of Congo and 90% in the Republic of Congo" said Michael O'Brien Onyeka, Greenpeace Africa Executive Director, during a side event by Greenpeace Africa and East Asia exposing loopholes in legislation aimed at preventing illegal timber trade.
"The majority of this wood is imported by China, 70% of Africa's log exports to China are from the Congo Basin. While legislation adopted by the EU and the US continues to be evaded by criminal timber traders and poorly enforced by the respective governments."
The US and EU have enacted legislation prohibiting trade in illegal timber and timber products in the Lacey Act and the European Union Timber Regulation (EUTR). But illegally felled wood continues to be traded globally on a massive scale. Weak enforcement of this legislation and China's inability to prevent illegal timber from being placed on market are amongst the reasons such trade persists.
Greenpeace Africa is urging the EU to take immediate steps to ensure effective implementation, uniform application and adequate enforcement of the EUTR and the US government should use all avenues available to investigate and enforce alleged cases of illegality. China meanwhile needs to assume a more influential role in global efforts to protect forests and combat illegal logging. There is an urgent need for China to introduce complementary binding legislation preventing illegal timber from entering the country.
Congo Basin countries also need to prioritise the fight against corruption in the forest sector and radically increase transparency and Forest Law enforcement and governance to protect communities, their livelihoods, and forests.
"The international trade in illegal wood from the Congo Basin can only be tackled effectively if Europe and the USA as well as China work together with the Congo Basin countries to effectively tackle the root causes."