The Federal Government of Nigeria has expressed worries over poor sanitation in communities and urged stakeholders to intervene, to ensure healthy environment and prevent communicable diseases.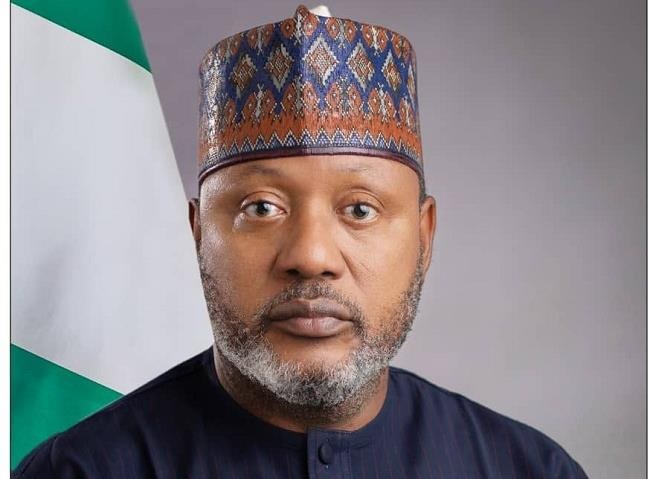 Minister of Environment, Mr Mohammed Abdullahi, made the observation while commemorating the National Environmental Sanitation Day (NESD) in Abuja.
Abdullahi said poor sanitation had been identified as being responsible for a significant percentage of preventable communicable diseases, particularly in developing country.
He said that large number of children died yearly due to sanitation and hygiene enabled diseases.
He said that in Nigeria, more than 3.5 million children suffered from diarrhoea diseases and children less than five years old were more prone to such diseases.
"Addressing sanitation and hygiene challenges in the country is a necessary and worthwhile investment for government at all levels.
"This is because for every N100 spent improving sanitation and hygiene, between N300 and N400 is saved which can be invested in health, education, social and economic development.
"Therefore, I want to use this opportunity to call on Nigerians, especially those in places of authority, public or private, to collaborate and ensure adequate provision for sanitation and hygiene.
"The effort of collaborating with all the relevant stakeholders is an effective means of controlling and preventing disease transmission and to actively step up their sanitation and hygiene campaigns,'' he said.
The minister said that the day was dedicated to increasing awareness and understanding on the importance of sanitation and hygiene as an effective and affordable way to prevent diseases.
He said that the day was also made to save lives and ensure effective and quality sanitation delivery services as well as meeting Sustainable Development Goals (SDGs) three and six by 2030.
Abdullahi said that the theme of the event was: "A Clean Environment is a Healthy Environment: Get Involved."
He said that the theme could not be more apt and timelier, considering the critical role sanitation and hygiene played in preventing and controlling the spread of infectious diseases.
He said that the day was established by President Muhammadu Buhari in 2005, while inaugurating National Environmental Sanitation Policy document and its guidelines.
He said in an effort to promote clean and safe environment, the ministry with other relevant stakeholders, had validated the Nationa Environmental Sanitation Policy (NESP) of 2005.
He said that the policy and its guidelines were on pest and vector control, school sanitation, market and abattoir sanitation, Sanitary Inspection of Premises, Solid Waste Management and Safe excreta and sewage disposal.
Also, Head of Civil Service of the Federation, Dr Folashade Yemi-Esan, represented by Dr Deborah Odoh, said environment had tremendous impact on health and well-being of people.
Yemi-Esan said that the office had established an occupational work and safety desk across all Ministries, Department and Agencies (MDA's).
According to her, this is from occupational health and safety and environment department of the head of service.
"This is in a bid to ensure that our environment is clean and safe. The work is being carried out under the 'Clean Nigeria use the Toilet Campaign'.
"We have worked with relevant stakeholders to promote clean and appropriate restrooms in our office. I therefore, wish to join my voice with others to appreciate all the work being done,'' she said.
Chief Water Sanitation Hygiene, Officer (WASH) UNICEF, Dr Jane Bevan, said the office had supported the government to develop WASH statistics over the last few years, adding that there was national outcome routine mapping for the country.
Bevan said that statistics recorded that about 23 per cent people still practised open defecation, adding that the situation was alarming.
"So, I know the environmental sanitation reimage is broader for waste, but for me, the most hazardous pollution of environment is the open defecation.
"If you translate that into numbers, it's approximately about 48 million people defecating all over the country, which is really a shocking number of people.
"This has serious and obvious health repercussions; it is very clear, for example, the cholera that is widespread in the country now.
"So, I really applaud the launch of this state of emergency and events like this, the day of sanitary, to really bring emphasis to this issue.
"We cannot precede business as normal. We really need to step up. Accelerate progress, in the coverage of sanitation wherever possible.
"So, we need to talk about safety and how to manage sanitation, that means that we should be conscious of better ways to disposing our waste for safety of people.
She urged residents to ensure that their environment and toilets were properly kept in a better and cleaner shape.
By Vivian Emoni