Scientists have said that, in order to sustain Nigeria's global position as a major oil and gas exporter, there is need for the authorities to turn to inland basin exploration.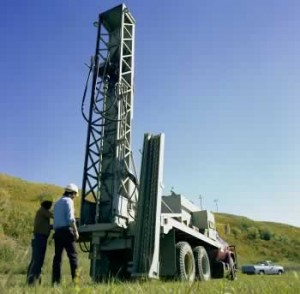 A scientist, Prof Chukwuemeka Ekweozor, believes that, as the Niger Delta oil province gradually matures. Its petroleum production would decline as, according to him, is evident in the case of the North Sea and other basins worldwide that were once prolific.
"Therefore petroleum systems in the inland basin need to be investigated as part of strategic and pro-active national policy because therein lie the fossil fuel source of the future," he declared
Director-General of the Energy Commission of Nigeria (ECN), Prof. Abubakar Sambo, underlined the importance of petroleum (oil and gas) to the nation's economy, saying that it accounts for up to 95 percent of the country's foreign earning.
"The oil and gas reserves in the Niger Delta are projected to last for less than 50 years as at present production rate. So it is imperative for the nation to continue to search for oil and gas to add to our reserves, increase foreign earnings and meet up with our vision 20:2020 aspiration and in line with Mr. President's Transformation Agenda, he submitted.
According to him, the opening up of the inland basins will no doubt result in new reserve discoveries and afford interested entrepreneurs – both local and foreign – a room to grow, collaborate and engage in profitable business alliances, and economic empowerment and diversify petroleum sources for national development.
Science and Technology Minister, Prof. Bassey Ewa, said that government is commitment to exploring oil and gas inland.
By Laide Akinboade