An ecologist, Mr Abdullahi Aremu, on Friday, May 25, 2018 urged government at all levels to sensitise Nigerians to the benefits of using clean cooking stoves.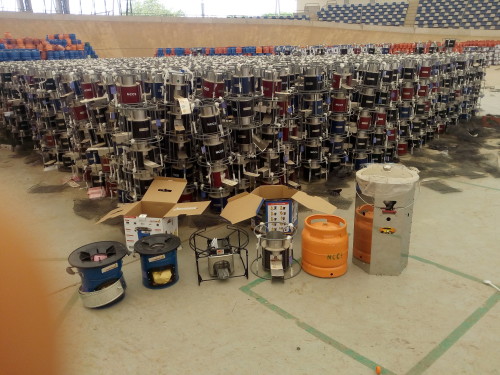 Aremu, the Director-General, Advocacy for Environmental and Sanitation Integrity, an NGO, told the News Agency of Nigeria (NAN) in Abuja that the awareness campaign would facilitate efforts to reduce the use of firewood and air pollution in the country.
He also that the campaign would also assist in curbing indiscriminate tree felling across the country.
According to him, the rising trend of tree felling and the use of fuel wood for cooking aggravate deforestation and air pollution.
"Governments should create awareness about the hazards of indoor air pollution and deforestation.
"If people can actually see the benefits of clean cooking technologies, they will embrace it easily and it will ultimately translate to a better environment for all,'' he said.
Aremu said that clean cooking stoves, which produced less smoke and cooked faster, were also cost-effective means of cooking meals.
"This technology is actually out there to reduce the consumption of fuel wood and carbon emissions,'' he said.
The ecologist said that if government at all levels was able to sensitise Nigerians to the benefits of clean cooking stoves, it would go a long way in supporting the policies and efforts aimed at reducing carbon emissions and effects of greenhouse gases.
Besides, Aremu urged the government to embark on tree planting, anti-deforestation and afforestation campaigns, saying that this would facilitate its efforts to tackle the effects of climate change in the country.
"One of the best ways to mitigate the effects of climate change is by planting more trees, which would absorb and reduce the levels of carbon dioxide in the atmosphere.
"This is because younger trees absorb carbon dioxide quickly while they are growing,'' he added.