The Minister of Agriculture and Rural Development, Chief Audu Ogbeh, says the Federal Government is committed to checking deforestation across the country through the introduction of climate-smart agriculture.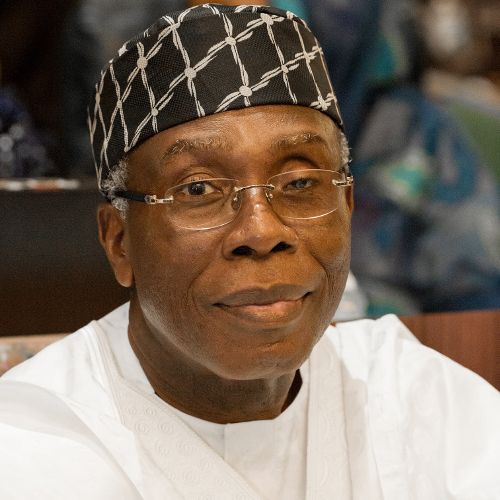 Ogbeh said this on Thursday, April 19, 2018 in Kano at the interactive session and inauguration of the Commodity Alliance Forum, organised by the International Fund for Agricultural Development (IFAD).
The minister, who was represented by his Senior Technical Adviser, Mr Auta Ape, said that the Federal Government would strengthen efforts to curtail deforestation in the country via the introduction of climate-smart agriculture.
He said that the newly introduced Climate Change Adaptation and Agribusiness Support Programme (CASP) was aimed at using technology, soil testing and appropriate inputs, such as fertiliser, to combat deforestation and reduce desertification.
Ogbeh said that the goals of CASP were food security as well as economic diversification to empower youths and women in entrepreneurship.
In his remarks, the IFAD Country Programme Officer, Mr Oussama Hassani, said that IFAD had been working in Nigeria for about 40 years in rural development projects which focused on poverty alleviation.
"The agency provides loans to farmers in the country through the Federal Government to implement the projects,'' he said.
Hassani said that the CASP was currently working in some northern states, which included Borno, Yobe, Jigawa, Katsina, Kebbi, Sokoto and Zamfara states.
"Funding for the CASP totals $91 million, out of which IFAD is providing $70 million in loans and $15 million in grants.''
Also speaking, Mr Muhammad Lawal, the National Programme Coordinator for IFAD, said that the programme was to improve food production, while taking climate change into consideration.
He said that the introduction of climate-smart agriculture in the country would enhance agricultural productivity, while boosting food security, economic growth and sustainable business growth.
"Thousands of youths will be empowered with starter-packs very soon, so as to enhance their productivity in seed production, general crop production and rice milling, among others,'' Lawal said.
NAN reports that the Bank of Agriculture (BoA), agricultural commodity value-chain financiers and private sector organisations attended the event.
By Ramatu Garba