The Minister of State for Environment, Ibrahim Usman Jibril, has called on international donor agencies and other philanthropists to support the Benue State Government in tackling the menace of the flood within its confines.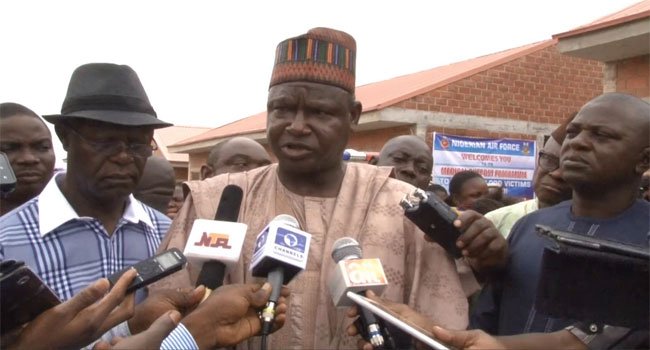 Jibril stated this on Monday, September 4, 2017 in Makurdi while on an assessment tour of the flooded areas and some camps for the Internally Displaced Persons (IDPs) in the state.
The minister, who expressed concerns over the level of devastation, said it was beyond the capacity of the state.
He appealed to the international community to assist the state government to tackle the disaster.
He attributed the cause of the flood to indiscriminate building on waterways and the blockage of drains which interrupted water flow.
"This situation is devastating; we will seek help from the international agencies for the flood victims in Benue.
"Many people built on water ways and blocked water channels in Makurdi, I have gone round the town and discovered that there are buildings in areas that ordinarily should not harbor them.
"It is not easy for the state government to demolish such buildings but we hope that the people will collaborate with the relevant government agencies to address the issue," he said.
He reiterated the Federal Government's resolve to assist the state to overcome the disaster.
Also fielding questions from reporters, the Deputy Governor, Benson Abounu, said the state government was overwhelmed by the flood.
He said that 21 local government councils were facing "serious ecological challenges".
Abounu said the challenges ranged from collapsed bridges, culverts, roads, farmlands, houses, among others.
He listed the erosion sites to include Guma, Makurdi, Tarka, Gboko, Obi, Otukpo, Ukum, Katsina-Ala and others.
The Deputy Governor conducted the minister round the affected areas within the state capital.
The state government donated over 200 locally fabricated cooking stoves to the IDPs.
Presenting the stoves, the state commissioner for Water Resources and Environment, Joseph Utsev, charged the IPDs to make judicious use of the available amenities at the camp.