The Director, Irrigation and Drainage, Federal Ministry of Water Resources, Dr Elijah Aderibigbe, has assured that the Federal Government will complete all abandoned water projects in the country.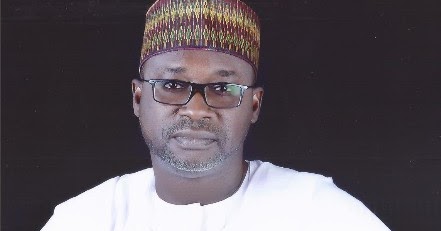 Aderibigbe told the News Agency of Nigeria (NAN) in Abuja on Friday, July 13, 2018 that the step was necessary to see that previous investments in the sector would not be a waste.
According to him, huge sums of money have been invested in some projects, as their completion would be beneficial to all Nigerians.
He, however, noted that some projects had been phased out, as completing them would amount to economic waste, saying the present hectares in the country stood at 70,000.
''The present administration is continuing from where the previous administration stopped, this means that we are not embarking on any new project for now.
''We are looking at those projects that are near completion, we are looking at those ones that were abandoned and had reached advanced stages.
''We are revisiting them; the Federal Government is providing money.
''We have called the contractors back to site, so that the benefits will be enjoyed by all Nigerians, especially where the projects are sited.''
The director said schemes such as the Mamu-Akwa in Anambra State and Sabke Irrigation project in Katsina State had been completed and handed over to the primary users through the river basins.
He said efforts were ongoing to convert the schemes in two sources of energy and to also see that issues of sustainability when it comes to operation and maintenance were settled.
According to Aderibigbe, the Shagari Irrigation project in Sokoto State is almost completed.
He said that some projects that were abandoned since the time of Petroleum Trust Fund (PTF) were being resuscitated to see that Nigerians benefit from the water infrastructure.
He commended the Federal Executive Council (FEC) for giving its blessings toward meeting the Revised Estimated Total Cost need for some abandoned projects through priority of attention.
He said irrigated agriculture practice was fast becoming an important sector in the economy.
According to him, this is not surprising because most of the populace rely on agriculture and agro-related activities for their livelihoods.
He, however, added that other benefits of irrigated agriculture include the value chain addition through marketing and transportation in food production.
''The benefits are enormous, even under a farmer, many would be employed when irrigated agriculture works,'' he added.
He urged Nigerians to take ownership of all water utilities, saying participatory irrigation concept would help to promote sustainability of projects.
He director advised the Water Users Association to play a huge role in maintaining water facilities.
By Tosin Kolade