The Minister of Health, Prof. Isaac Adewole, has inaugurated the National Action Plan for Health Security for the Year 2018 to 2022, to strengthen response in 19 public health threats and improve response to health emergencies.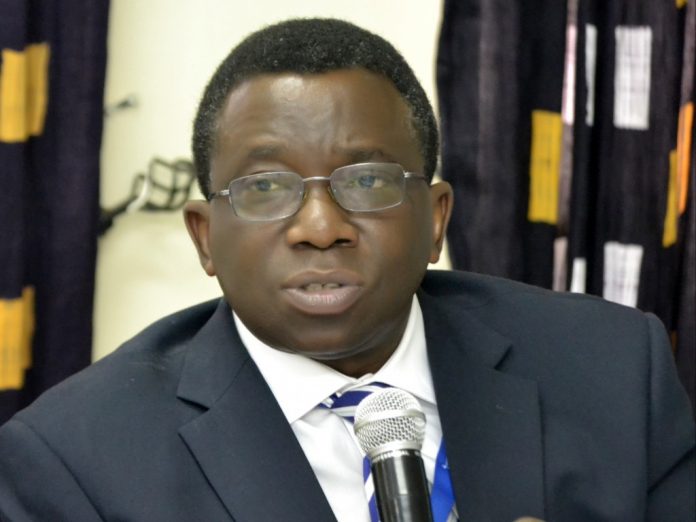 Inaugurating the plan on Monday, December 17, 2018 in Abuja,the minister said the implementation would help to entrench and resolve to build a safer and prosperous Nigeria.
Adewole said that Nigeria had a Joint External Evaluations of the International Health Regulations in June 2017, which demonstrated many critical gaps that needs to be filled to protect the country from next major event.
"As I listened to the result of the evaluation we scored 40per cent, which is failure, in medical school you need to score 50 per cent in medical school to record a pass.
"We are deeply worried about the result, and then I did remark that we should be bothered about the base line and what happened thereafter.
"This result has helped to guide the NAPHS planning processes and to develop a roadmap for security strengthening in Nigeria,'' the minister said.
Adewole noted that preparedness for health security is like an insurance policy for the national health prosperity.
"Although we hope that we never face a deadly epidemic like the West Africa Ebola epidemic of 2014-2016, we need to ensure that we are ready at all the time,'' he said.
He added that Nigeria was making progress in the emergency response programmes and other several areas, stressing that ''Mr President receives weekly update on the state of national health emergency in Nigeria, tome that is unusual.''
He noted that while Nigeria was making progress in national health emergency, the development of the National Action Plan for Health Security was what was required to achieve more success.
Earlier, Dr Chikwe Ihekweazu, the Director-General, Nigeria Centre for Disease Control (NCDC), said that the framing of the plan was to demonstrate that health doesn't only have health benefit but also provide economic and security benefit.
He said there was need to come together and jointly own a response across the 19 areas, including surveillance, port health, immunisation and medical counter measures, among others, in order to achieve desired results.
He said the five-year plan include collaborative efforts from many stakeholders integrates preparedness and response. The director-general said the plan articulates all aspects of what to be done, it set out desirables, milestone to be achieve and provides platform for bringing everyone together.
He added that major initiatives that have been identified to come out of the plan includes digitalisation of disease surveillance across the country; building strong laboratory architecture, and building epidemiology workforce at every level.
Similarly, the Director-General, World Health Organisation (WHO), Dr Tedros Ghebreyesus, said keeping the world safe was one of the organisation's top priorities, adding that global health security is a shared responsibility.
Represented by the Officer in Charge WHO Nigeria, Dr Clement Lasuba, the director-general said scaling up and financing the implementation of the International Health Regulations was vital for building sustainable capacities to detect and respond to emergencies.
He added that the best defence against outbreaks and other crises was strong, resilient health system based on people-centred primary care.