The Ministry of Transportation has inaugurated a 19-man Committee to finalise the review of the National Transport Policy draft for the country's Transportation Sector.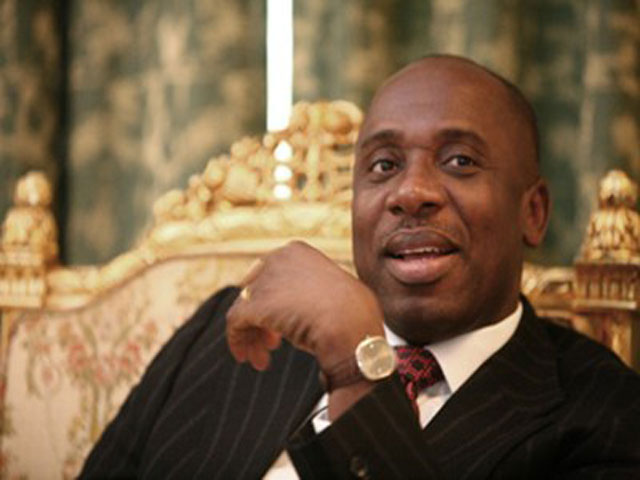 A statement by the ministry's Director of Press, Mrs Yetunde Sonaike, made this known in Abuja on Thursday, October 19, 2017.
Minister of Transportation, Rotimi Amaechi, who inaugurated the committee, charged the members to produce the final document, so that it could be ratified by the appropriate authorities.
Amaechi, represented by the Permanent Secretary, Sabiu Zakari, recalled that the National Transport Policy document had gone to the Federal Executive Council where it was referred to the National Economic Council (NEC) for necessary input.
"The NEC afterwards made some observations which involved making the Policy Statement and Objectives to be Specific, Measurable, Accurate, Reliable, Time Bound (SMART) and Implementable.
"A chapter of the draft was dedicated to implementation strategy and role definition,
"The draft also noted that the Pipeline and Aviation modes of the policy document should be further enriched."
The minister was quoted as saying that the merging of the ministry made it easy to get the aviation subsector to embellish its component.
Ameachi said that the newly created Department of Road Transport and Mass Transit Administration in the ministry had also enhanced the updated document.
"In order to further enrich the document, additional inputs were received from the Ministry of Petroleum Resources and provision was also made to accommodate Public Private Partnership (PPP) in the procurement of the National Carriers in the sector.
"A chapter for implementation time frame and the role of stakeholders was also included in the updated draft," he said.
Responding, the Chairperson of the committee, Mrs Mfon Usoro, thanked the minster for the confidence repose in them and promised to work assiduously with other members.
She said that they would work within the time frame to achieve the objectives of the government in the transportation sector.
Usoro added that the ministry was following worldwide consultations of stakeholders which would give the document wide acceptability in line with the international best practices.
The News Agency of Nigeria (NAN) reports that membership of the Committee were drawn from the various Ministries, Departments and Agencies (MDAs), including the Federal Road Safety Commission (FRSC), and state commissioners, among others.