President Muhammadu Buhari on Tuesday, November 6, 2017 in Abuja said that the Federal Government would establish six crop processing zones in the country to enhance food security and economic development.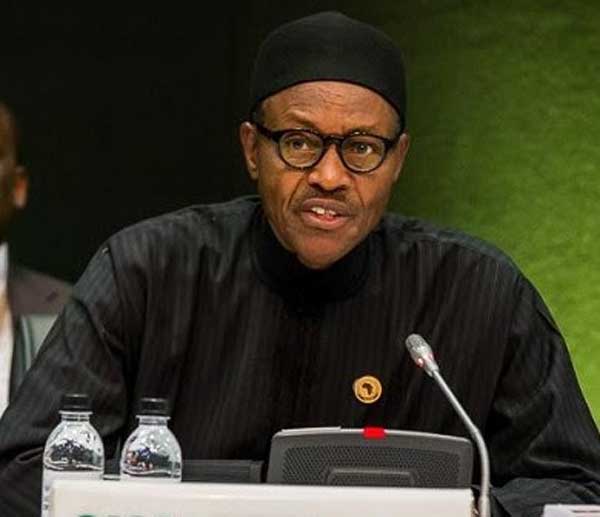 Buhari made this known when he presented the 2018 budget proposal before the National Assembly in Abuja.
According to the President, the initiative will help to develop infrastructure for the production, processing and storage of strategic commodities.
He said the project would focus on backward integration for grains, horticulture, livestock, fisheries and sugar as well as exportable commodities such as cocoa, cassava and oil palms.
"The agricultural sector plays crucial role in Nigeria's exit from recession.
"Today, it remains the largest employer of labour and holds significant potential in realising our vision to reposition Nigeria as a food secured nation.
"We will consolidate on existing policies and develop new ones to ensure the numerous value chain challenges in the agricultural sector are addressed,'' Buhari said.
He said that there had been increased investment in the agro-inputs manufacturing sector such as fertilisers, adding that his administration was determined to protect those investments and encourage new ones.
Buhari added that several investors had deployed significant capital in the production and processing of rice, sugar, maize, soya beans, cassava, yam, tomato, oil palm, rubber, and poultry among others.
"We are determined to protect these investments and encourage more. Food security is an important aspect of this Administration's National Security agenda.
"Any person involved in smuggling of food items is a threat to our national security and will therefore be dealt with accordingly,'' he said.
The president further stated that the Ministry of Agriculture and Rural Development was working with development partners and the private sector to initiate numerous capacity building projects.
He added that the administration would continue to intensify its interventions through the Anchor Borrowers' Programme and the Presidential Fertiliser Initiative to ensure that the drive was sustained.
"We have also made provisions in the 2018 Budget to complete ongoing Irrigation Projects in Ada, Enugu State; Lower Anambra, in Anambra State; and Gari, in Jigawa State,'' he said.
The News Agency of Nigeria reports that the sum of N118.98 billion was allocated to the Ministry of Agriculture and Rural Development in the budget proposal.
By Okon Okon