Nigeria's Federal Executive Council (FEC) on Wednesday, April 12, 2017 approved the ratification of the Minamata Convention for the control of mercury poisoning.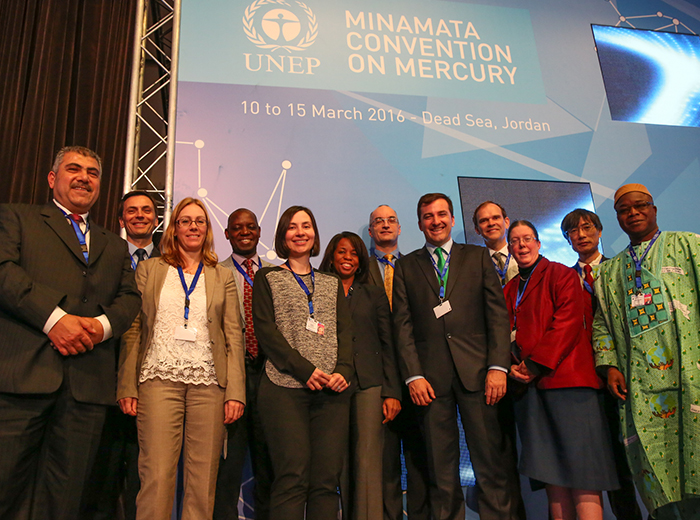 Minister of State for the Environment, Ibrahim Jibril, while briefing State House correspondents, said the ratification followed the memo submitted to the council by his ministry.
Jibril said: "There are so many gains to this. By signing and ratifying this convention, Nigeria will be in a position to benefit technically from funds that may be made available to the international community.
"We will also benefit from training on issues that are related to Mercury poisoning. In collaboration with the Ministry of Health and Ministry of Mines and Solid Minerals Development, there will be an inter-ministerial committee to work out the modalities on how to access this funding from international donors."
The Minamata Convention on Mercury is a global treaty to protect human health and the environment from the adverse effects of mercury.
Jibril said it could cause heart, kidney, respiratory and memory diseases as well as affect unborn children. He also said that about 40 countries, including 18 African countries, had ratified the convention as at today.
The minister also said that the issue of the Green Bond was on course, adding that since it was intended to be a Sovereign Green Bond, it would go through the national budget.
According to him, the ministry is working in collaboration with the Ministry of Finance and the Debt Management Office in respect of the process.
He said: "We have got the CBN to open an account for the proceeds but since it is sovereign, the National Assembly has to pass the budget first before we can do the launch; that is what is holding it a little.
"There are three projects that will benefit from the green bond if it is issued."
He said one of the projects was the renewable energy that would make solar power available to citizens.
The minister said the other project was the 100 FCT commuter buses projects that aim to reduce emissions from cars plying between Kubwa and Suleja corridor to mitigate climate change.
He mentioned the afforestation programme as the third project that would involve relevant agencies in part of the financing.
On the Ogoni clean up, Jibril said that after setting up a governance structure, a project director was appointed. He added that a meeting of the governing board and the trustees would be held by the end of April to approve roadmap for operations.