The Lagos State University Teaching Hospital (LASUTH) in Ikeja has said that its indigenous cardiac surgery team performed its first open-heart surgery on a 22-year-old patient, Kehinde Soyinka.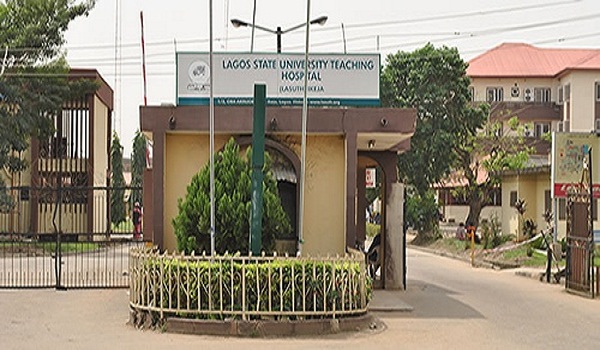 LASUTH's Chief Medical Director, Dr. Adewale Oke, made the disclosure at a news conference in Lagos on Wednesday, April 12, 2017.
Dr. Oke said: "The essence of this conference is to show that we have developed the capacity and we are able now with our team to conduct safe, cost-effective cardiac surgery in LASUTH.
"This is one of the dreams of the Lagos State Government which wants to limit medical tourism to its barest minimum.
"We have improved our skills so that we can accommodate this and cut down the cost of these surgeries."
Oke said the surgery cost N2.5 million in LASUTH.
He said: "We have looked at our books and we are thinking that a minimum amount of about N2.5 million will adequately cover the cost of surgery and admission.
"Of course, follow up will depend on what the patient needs from time to time or the degree and the kind of surgery.
"If you do it here in Nigeria, you are at home, you are likely to heal better among relations and in a friendly environment and above all, the cost will be driven to the barest minimum."
Oke said the burden of structural heart disease requiring surgical intervention was on the rise in the country.
He added that the hospital would continue to deploy frontline technology to tackle congenital heart disease.
He said: "We hope to do our best to bring respite to this kind of patients through proper and careful use of both human and material resources at our disposal."
The chief medical director said that the hospital had in the past carried out cardiac surgeries through medical missions.
Oke said: "The first open-heart surgery was carried out in 2004 and has carried out about 54 surgeries since then till date.
"We were able to conduct those surgeries through the use of medical missions, bringing in surgeons from abroad to assist us and build capacity."
Also, the team lead Cardiac Surgeon, Dr Bode Falase, said that the way forward was to create the awareness that open-heart surgery was available locally.
Dr. Falase said: "The success story and real progress is that we now have the cardiac team available locally to meet the needs of patients who require surgery.
"Let us build on this success; we need to do more surgeries locally and at a lower cost.
"The main challenges in performing surgeries have already been addressed by the hospital; we cannot have surgeries in a vacuum.
"We need the right facilities, we must have a good intensive care, consistent power, blood bank; so all these facilities are in place.
"The human resources and material resources are available."
Another member of the team, a Consultant Cardiologist, Dr Folashade Daniels, said that fund was a huge challenge for most patients who required surgery.
Daniels said: "We need the support of the government and the public to ensure that these surgeries are carried out locally.
"This will enable more people to get the treatment they need and do not have to go too far to get it done."
The patient, Soyinka, who expressed gratitude to the hospital management, said that she was very fit and healthy.
Soyinka said: "I am grateful that the doctors stood by me throughout the surgery; I never thought I would be able to afford the surgery.
"But, at a lower cost at the hospital and with support from my husband, I am able to get the surgery done."