An environmentalist, Mr Johnson Abang, has urged the government at all levels to adopt measures aimed at converting solid waste into useful substances, so as to boost revenue generation.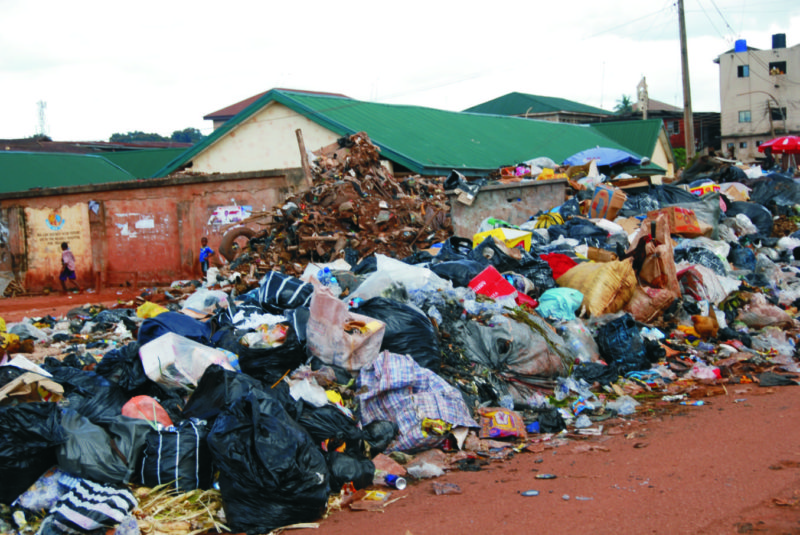 Abang, an Environmental Health Officer in Odukpani Local Government Council of Cross River State, gave the advice in an interview with News Agency of Nigeria (NAN) on Wednesday, December 27, 2017 in Abuja.
He decried illegal disposal of solid waste by residents in communities across the country, saying that this had largely contributed to the degradation of the environment.
According to him, solid waste management can be undertaken through waste recycling or composting, energy recovery, treatment and proper disposal schemes.
"This involves the gathering of solid waste and recyclable materials and the transportation of such materials to a landfill disposal site.
"Solid waste collection can lead to wealth creation if properly managed; solid waste can be used to manufacture products or as effective substitutes for commercial products.
"On the contrary, illegal dumping and mismanagement of solid waste can pose problems to the environment in the form of air-borne and killer diseases," he said.
Abang bemoaned the absence of properly designated dumpsites and waste collection centres in many communities across the country, causing illegal dumping of refuse in those neighbourhoods.
He urged the government to always evacuate refuse at illegal dumpsites, while channelling the garbage to appropriate locations for prompt collection and disposal.
"If that is done, the issue of littering the environment with refuse will appreciably reduce across the country.
"Besides, it will reduce the incidences of communicable diseases that are often caused by filthy surroundings," he added.
By Fortune Abang