An agric-tech organisation, Kitovu Technology, and the Gombe State Government have inaugurated a storage facility to reduce post-harvest losses by smallholder farmers in the state.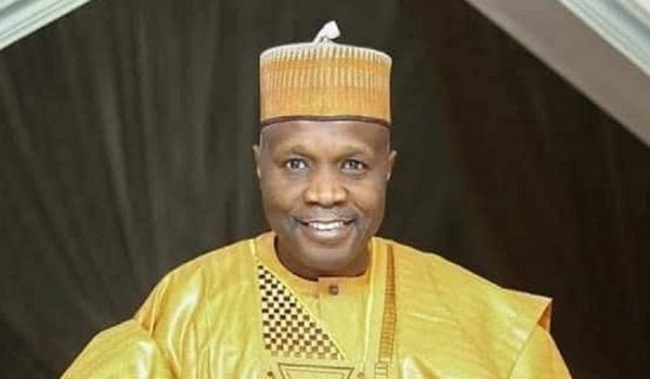 Mr Muhammad Gettado, the state's Commissioner for Agriculture and Animal Husbandry, inaugurated the facility known as StorageX in Shembe community, Billiri Local Government Area of Gombe State on Friday, February 11, 2022.
Gettado, represented by Mr Obel Yaji, the permanent secretary at the ministry, said the initiative was aimed at reducing the vulnerability of smallholder farmers during harvest.
He said the state government partnered with the organisation in view of the fact that the storage facility would help lessen the burden of storing and selling produce by farmers.
He said it would also help farmers get value for money invested in agriculture as well as access credit facilities to boost crop cultivation.
The commissioner advised smallholder farmers to embrace the initiative to improve their incomes and protect themselves from those middlemen that were fond of defrauding farmers.
Mr Nwachinemere Emeka, the Chief Executive Officer of Kitovu Technology Company, said StorageX was aimed at improving the incomes of smallholder farmers.
Emeka stated that the move was to ensure that farmers got commensurate compensation for their efforts.
According to him, some farmers are poor in view of some of the post-harvest losses, making them farm without getting enough income to show for their efforts.
He stated further that the story of farmers did not have to be that of working so hard and earning so little, hence StorageX would help smallholder farmers earn more from their produce.
"We developed the StorageX solution to enable smallholder farmers to access quality storage services while at the same time being able to access financing with their goods under storage as collateral.
"The financing enables the farmers to meet pressing financial obligations during the harvest season. This will help cut down post-harvest losses while driving financial inclusion for smallholder farmers," said Emeka.
Mrs Beatrice Gangkero, the project partner to Kitovu, said the project was key to addressing poverty amongst smallholder women farmers in the state.
"We have issues of social vices amongst youths in villages where a mother keeps her grains in the house and the child comes, steals it and she can't do anything.
"But if the grains are in the store, they are safe because the child or anyone cannot reach it and so she is able to get value for whatever hardship she had on the farm," she said.
Mr Nehemiah Dauda, the leader of farmers from Billiri, appreciated the state government and Kitovu for proffering solution to some of the challenges encountered by smallholders farmers during harvest.
By Peter Uwumarogie