The National Biosafety Management Agency (NBMA) has assured Nigerians of the protection of their health and the environment on matters concerning genetically modified organisms (GMOs).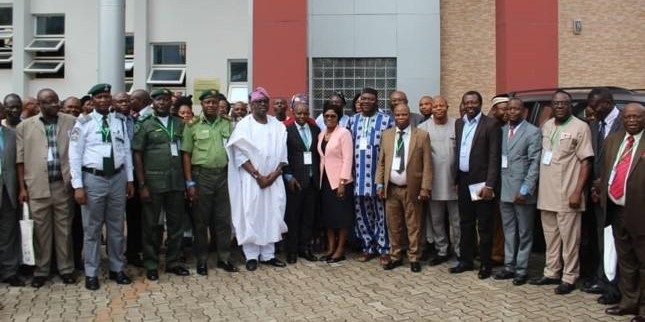 This submission is contained in a communiqué issued at the close of the 4th National Biosafety Conference of the NBMA held from September 12 to 13, 2018 at the Ambrose Alli University, Ekpoma, Edo State.
According to the communique, the debate around genetically modified products is "as a result of widely-circulated misleading information about purported dangers that are not supported by any scientific evidence by those whose knowledge about the technology is limited and questionable".
"The public should therefore trust the agency's decisions and avoid unscientific information and acts capable of causing public distrust and panic. In the event of any doubt on matters concerning biosafety, the NBMA is available for the clarification. the Agency should partner with all stakeholders in the discharged of its functions," participants at the forum agreed.
Emphasising that the NBMA Act is in full force, companies involved in GMOs activities were encouraged to formalise their dealings with the agency "to avoid being sanctioned".
"There is also need for government, international and national non-governmental organisations and private enterprises to strictly comply with the regulations of modern biotechnology application and its products as stipulated by NBMA as breach of the NBMA Act 2015 and other pursuant regulations has severe consequences," noted participants at the event.
Besides ensuring appropriate labelling and effective monitoring and control in the release of GM products in the country, the NBMA was asked to establish zonal/state offices across the country to enhance its effective performance nationwide.
While recommending that the private sector should be encouraged to take the initiatives of funding research endeavours, professional bodies and the academia are to synergise with biotechnology promoters and regulators to promote research on genetically modified crops and products to enhance acceptance of the gains of modern-biotechnology in the country.
Participants further recommended that the NBMA should be made by law, a certification and accreditation body for biosafety courses and programmes in Nigeria.
"All institutions in Nigeria, both private and public dealing with and/or on modern biotechnology, are encouraged to establish an Institutional Biosafety Committee (IBC), which will be responsible to and co-operate with the NBMA. The institutions must also obtain accreditation of the institute to deal in modern biotechnology and certification of their Biosafety Containment from the NBMA," says the communique.