Head of Department of Food Technology, University of Ibadan, Prof. Ogugua Aworh, has appealed to the Federal Government to use the potential of bio-technology (bt.) cotton (or genetically modified cotton) to revive the country's textile industry.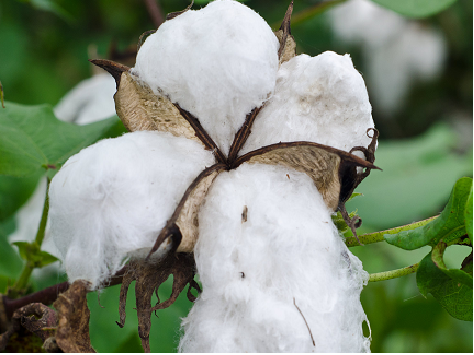 Aworh made the call when he spoke with newsmen on the sidelines of the 41st Conference and Annual General Meeting of Nigerian Institute of Food Science and Technology (NIFST) in Abuja on Thursday, October 26, 2017.
He said that the utilisation of biotechnology cotton would facilitate increased production of agricultural raw materials for the textile industries.
The professor, who is also a fellow of NIFST, however bemoaned the fact that small-scale farmers in Burkina Faso were already making huge profits from their cultivation of bt.cotton.
According to him, bio-fortified cotton is resistant to pest infestation and, therefore, produces more yields.
"If we are worried about the technology in terms of the food we eat, why are we not producing bt.cotton, an agricultural raw material, which we do not consume?
Our problem as a nation is that we always look for adverse things about something when other countries are making progress and taking full advantage of the thing.
"It is time for the government to face this issue squarely; let us promote the technology and utilise it where we know that it will give us advantages, let us avoid the controversies,'' he said.
Besides, Aworh urged the government to initiate plans to equip the country's bio-safety regulatory agencies well so as to avoid the abuse of the technology.
On food production, the food scientist noted that the value addition to agricultural produce via crop processing was vital to efforts to revive the nation's economy.
''The issue of food value chain is so critical if we must really revive our economy.
"We can make money from exporting raw agricultural produce but we can make more money by converting those products into value-added products and exporting them,'' he said.
Aworh, however, called on the government to support and engage small scale industries and businesses in its efforts to improve the national economy.
By Ginika Okoye