The shining of the sun all through the day and the continuous falling of rain do not necessarily mean climate change. We should bear in mind that these characteristics are good examples of weather condition while the melting of ice in the Polar Regions and extreme temperature in the Tropical Regions can be attributed to climate change.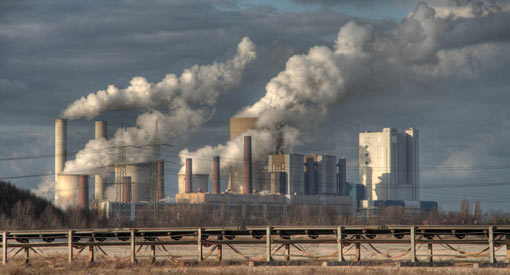 It is apparent that climate changes at a snail pace, which is the more reason why our global climate is thus the outcome of 30 years of average weather condition across the planet. Greenhouse gas, on the other hand, according to Wikipedia, is "a gas in the atmosphere that absorbs and emits radiation within the thermal infrared range". The important greenhouse gases are carbon dioxide, methane and steam.
It is no gain saying that climate change has being politicised over the years, so that people will not attribute so much importance to it. When people mention climate change, many others respond with, "So what?" and snub – as if it is not something serious. We should not blame them for this ill-chosen response and their poor knowledge of climate actions and its horrendous effects because it is the doing of the government to scare people away from knowing the truth.
It is very important to paraphrase the politicking of climate change and injustice amongst nations for the purpose of education. On the 30th of November 2015, approximately 150 countries met in Paris for the 21st Session of the Conference of the Parties to the United Nations Framework Convention on Climate Change (UNFCCC), popularly known as COP21. The main purpose of this meeting was to deliberate and agree a global, legally binding deal to make sure that global average temperature change does not exceed 20C by reducing greenhouse gas emissions. If this is eventually achieved, the agreement would be one of the greatest successes in the history of mankind as it seeks to reduce greenhouse gas emissions to a level that forbids climate change cataclysmic events.
Unfortunately, it is heart troubling to know that only a few countries stick to this agreement and the rest of the world commitments would overshoot the 20C target by almost a degree. However, the effects of the 10C rise in global temperature have led to sea level rise, drought, flooding, and desertification, amongst others.
The Nigerian state is a living testimony to these effects, ranging from the increasing level of desertification and desert encroachment experienced in core northern part of the country like Borno, Yobe and Jigawa. We will also not forget, for a long time to come, the deadliest flood disaster witnessed in Nigeria in 2012, which led to the death of hundreds of people and displaced about 2.1 million people.
To paint an uglier picture, only few people knew, according to Felix and Friends in their book titled, "Tree by Tree", that "approximately one billion people in the USA and Europe are responsible for 60 percent of carbon dioxide (CO2) emitted into the air and the rest of humanity around six billion (6,000,000,000) people share the remaining 40 percent".
The most painful part of this story is that developing countries of the world that emit the least CO2 are the most vulnerable to its effect. Now, the rhetorical question to ask is that, is this fair? Is this equally or justly shared? Of course not! Why would some quarters of the world suffer for the deliberate actions of some unrepentant states? This is left for the world to judge.
It is germane at this juncture to state clearly that Climate Justice is the only answer to balancing greenhouse gas emission equation around the world. Irrespective of colour, religion, ethnicity or political affiliation, everybody should have right to emit the same amount of CO2, though it might sound foreign at first but it is the only way we can help ourselves and the dying climate. The rule is that 1.5 tons of carbon dioxide should be consumed by one person each year, judging by the present level of CO2 in the atmosphere. If this can be achieved, the earth's atmosphere will at long last restore itself. Furthermore, the United Nations must see to it by making a law that ensures nobody emits more than this quota a year and anybody that needs more of CO2 will have to buy extra "pollution right". Also, the government at all levels must buy into this idea by saving the earth's atmosphere and humanity at large.
Emission trading that happens to be the approach to implementing Climate Justice since the 2005 Climate Summit would help countries in trading emissions, most importantly carbon dioxide, so as to justify and balance its use. If an African man that emits less CO2 can only use 0.5 tons of his allotted 1.5 limits per year, then he can at will sell out the remaining 1.0 tons to other people in advanced countries that need to emit more than 1.5 tons of CO2 per year. This simple mathematics and trading will help put a smile on the faces of Africans as their governments will have enough money to build social and infrastructural facilities and also create an eco-friendly environment. It will also help change people's behavior by consuming more of locally made products than foreign ones, as the latter will cost far more than the former because more CO2 will be burnt to transport such goods.
Conclusively, I hope the COP22 coming up between 7 and 18 of November 2016, in Marrakesh, Morocco, will address the implementation of the "emission trading" law, and I have no doubt in my mind that if this could be achieved, we will all sustainably trade emissions and achieve real climate justice.
By Alabede Surajdeen (environmentalist and SDGs Advocate; alabedekayode@gmail.com; @BabsSuraj)