Amid the current upsurge in the numbers of COVID-19 infection and deaths in some countries worldwide, Ghana is said to be seeing a remarkable recovery rate of 95.1 percent and a merciful death rate at 0.5 percent.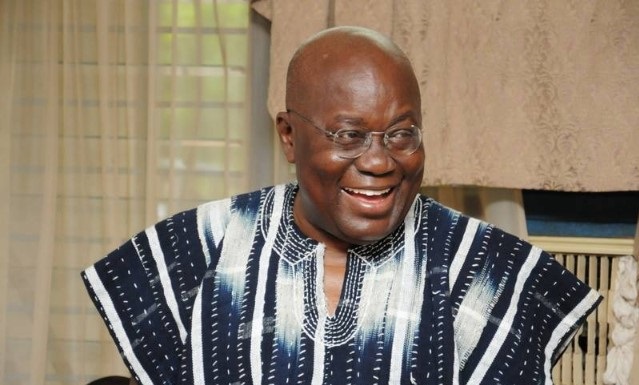 "So far, a total of 40, 567 persons have recovered from the virus…and there are no backlog of tests at any of our testing centres, meaning that situational reports are up to date," says Ghana's President, Nana Addo Dankwa Akufo-Addo.
Making this announcement on Sunday, August 16, 2020 in his 15th update on Ghana's enhanced response to the coronavirus pandemic, he recalled that, as at 2July 24, the number of active cases stood at 3,307. The President observed that "three weeks later on Saturday, August 15, the number of active cases stands at 1,847." He expressed his gratitude to the nation's health workers for the dedication they have put in, to ensure these impressive statistics.
"These statistics undermine… unfounded …claims that Ghana has lost the battle to defeat COVID-19 … this is a clear indication that government policies are working," he stated.
Nana Akufo-Addo was happy to note that there was currently no recorded cases of the coronavirus in four of the nation's regions – North East, Savannah, Upper East and Upper West Regions, and therefore "charged their residents to do everything possible to maintain that situation."
Touching on the use of face masks, the President said he was encouraged by the results of a recent survey conducted by the Ghana Health Service into the use of face masks at selected locations in Accra in the month of August. The survey revealed that the overall intention to use face masks at the sites surveyed was very high, with 82 percent of persons surveyed possessing a mask. The President believed Ghanaians could do even more, and reach 100 percent.
He was, however, concerned about the revelation that only 44.3 percent of those who have the mask use them correctly, according to the same survey. Therefore, he urged "each and every one of us to wear our masks, and do so correctly anytime we leave our homes," and reminded Ghanaians that "it is the new normal requirement of our daily existence until the virus disappears."
He also announced that the government's phased approach towards returning lives to normal, through the strategic, controlled, progressive and safe easing of restrictions, would continue. So, in the education sector, most final year university students have already completed their examinations and, by September 18, final year students of Senior High Schools (SHS) and Junior High Schools (JHS) would have finished their respective final West African Senior School Certificate Examination (WASSCE) and the Basic Education Certificate Examination (BECE).
The President disclosed that, following reports that some final year JHS students are going hungry, even as they comply with COVID-19 protocols, he has instructed the Minister for Gender, Children and Social Protection to attend to them.
"As from August 24 up to September 18, all 584,000 final year JHS students, and 146,000 staff, in both public and private schools, be given one hot meal a day. This is to ensure full observance of the COVID-19 safety protocols."
On the way forward for continuing students, Nana Akufo-Addo said the stakeholder decision is for continuing students in tertiary institutions that were unable to finish their academic courses, through the online learning portals, to return to school, on August 24, to finish their academic year.
He said government, through the Ministry of Education (MoE) and the Ghana Education Service (GES), would ensure that all these tertiary institutions are disinfected. They will also equipped with the necessary personal protective equipment, and those with their own hospitals and clinics will have isolation centres to deal with any positive cases.
All other institutions, without their own clinics and hospitals, will be mapped to health facilities. There will be no mass gatherings and no sporting activities. Religious activities, under the new protocols, will be permitted. Social distancing and the wearing of face masks must become the norm on campus.
On the re-opening of the pre-tertiary schools, the President said the MoE will continue to dialogue with the GES and all relevant stakeholders to conclude discussions on the modalities. The decisions from these consultations, he said, will be communicated in due course.
Nana Akufo-Addo was hopeful that by September 1, the nation can reopen the Kotoka International Airport. This will be based on the outcome of on-going consultation between the Ministry of Aviation, Ghana Civil Aviation Authority and Ghana Airports Co. Ltd. on one hand with the Ministry of Health and its agencies, on the other hand, "to ascertain our readiness to reopen our airport."
The President emphasised: "I want to ensure that we are in a position to test every single passenger that arrives in the country to avoid the spread of the virus."
So, until further notice, Ghana's borders, by air, land and sea, remain closed to human traffic. However, special dispensation will continue to be given Ghanaian residents stranded abroad for their evacuation, back to home, where they will be subjected to the mandatory quarantine and safety protocols.
Beaches, pubs, cinemas and nightclubs are still to remain closed until further notice.
Nana Akufo-Addo further announced that "the limit on the numbers of persons who can attend conferences, workshops and award events, has now been lifted, subject to the maintenance of social distancing amongst participants, fresh air ventilation of the premises, and a two-hour limit for each session."
He also reminded Ghanaians not to see the provision of free water and electricity, and funding to support small businesses, and tax reliefs, amongst others meant to cushion the effect of the pandemic as "freebies." The President wants Ghanaians to understand that the gesture is government's provision of "… critical help to households, families and businesses, in the midst of this pandemic, because we care. It is my conviction that, in times of crises, it is the duty of a responsible and sensitive Government to protect the population, and provide relief."
Nana Akufo-Addo was grateful that in the midst of the pandemic, the nation has been able to compile a new voters' register; her democratic institutions continue to function effectively; while, there continues to be vigorous public debate on issues of public policy; and respect for the rule of law continues to be central to our governance. He observed that Ghana's economy, despite the severe shocks of the pandemic, is proving to be resilient, and is poised for rapid recovery. And despite the disruptions of the pandemic, the agriculture sector is performing, so that food is still abundant in the markets.
On the overall state of affairs, the President was of the view that "a stronger, healthier Ghana is being built before our very eyes," and therefore called on all Ghanaians to "let us continue down this path, so that the dreams of freedom and prosperity that inspired the great patriots, who founded our nation, can find expression in our generation."
By Ama Kudom-Agyemang