Germany's largest solar thermal system, located on the Römerhügel in Ludwigsburg-Kornwestheim, has been described as a model for municipal energy.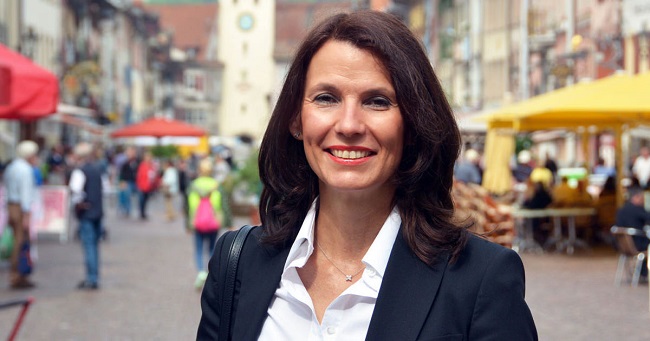 The "SolarHeatGrid" project was funded between 2017 and 2020 by the Federal Environment Ministry (BMU) with around €10 million as part of the National Climate Protection Initiative.
Rita Schwarzelühr-Sutter, Parliamentary State Secretary in the Federal Environment Ministry, who visited the solar model project on Monday, June 28, 2021, said: "The key to climate protection is the energy transition. Only with a vigorous expansion of renewable energies can we achieve climate neutrality in 2045. The solar thermal system in Ludwigsburg, which is impressive in its size alone, is a model project with a lighthouse character. It is a model for the municipal energy and heat supply of the future. My greatest respect goes to the entire project team."
The solar thermal system has been in operation for a year. District heating from solar radiation is generated by 1,088 collectors on 14,800 square meters with a peak output of up to nine megawatts. In the collectors, the heat transfer medium is heated to up to 90 degrees and the heat is fed into the district heating network with the help of a heat exchanger.
Since 2016, the Federal Environment Ministry has been promoting and initiating municipal climate protection model projects throughout Germany under the umbrella of the NKI, which contribute to reducing greenhouse gas emissions. Some 34 climate protection projects with a funding volume of around €100 million are currently being implemented.