The German Federal Environment Ministry (BMU) is making €620 million available nationwide for electric bus funding.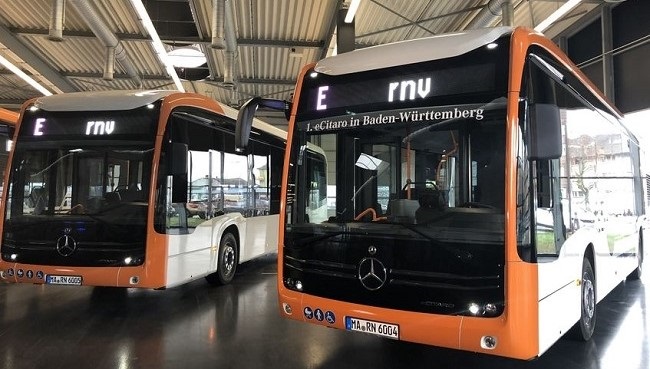 As part of the scheme, BMU is funding the purchase of 30 electric buses in Dortmund with around €13.6 million. Environment Minister, Svenja Schulze, on Wednesday, February 17, 2021 handed over a sponsorship check to the Dortmund municipal utilities.
With the help of the funding, a significant part of the company's bus fleet will be equipped with purely battery-electric vehicles. The BMU is thus funding a total of around 1,500 electric buses nationwide. At the start of the funding programme in 2018, there were only around 100 such buses in Germany.
Schulze said: "In Dortmund, e-buses will soon be rolling on the streets for the first time. This makes traffic more climate-friendly and improves the quality of life. Because electric buses are cleaner and significantly quieter than conventional buses and therefore good for the environment and people. Electromobility and local public transport are two central elements for climate protection in the transport sector. Dortmund is setting a good example here."
The BMU funding programme for the acquisition of electric buses in local public transport supports the market ramp-up of buses with electric drives. The acquisition costs for such a vehicle are currently two to three times as high as for a diesel bus.
The proportional promotion of the initiative makes electric buses a promising, ecological alternative for municipalities. The main criterion for funding is the proven use of renewable energies when charging the bus batteries.
In addition to the purchase of the Dortmund buses, the BMU also funds the necessary charging infrastructure and other costs related to the use of the vehicles, such as necessary workshop equipment or training for drivers and workshop personnel. The additional costs for the vehicles compared to a diesel bus are financed with up to 80 percent. The remaining expenses are supported with up to 40 percent.