German pharmaceutical company Biotest said on Monday, April 6, 2020 that it is working on a new medication to treat Covid-19, the respiratory illness caused by the novel coronavirus, on the basis of blood plasma.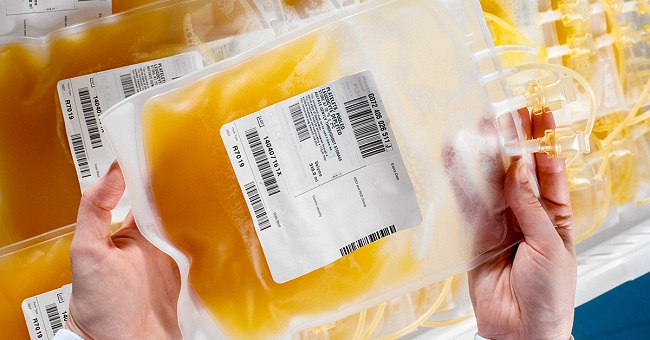 Blood plasma is a yellowish liquid component of blood that holds the blood cells in whole blood in suspension. It is the liquid part of the blood that carries cells and proteins throughout the body. It makes up about 55% of the body's total blood volume.
Biotest said it was in the process of gathering blood plasma, the liquid part of the blood that holds blood cells and carries proteins throughout the body, from recovered Covid-19 patients in order to develop the treatment.
The company specialises in the development of blood-plasma-based drugs, used in the treatment of blood clotting disorders, weaknesses in the immune system, and severe burns.
Biotest said it was working with companies and agencies around the world in order to gather the blood plasma samples required for the drug, which it said should be ready for use later in the year.
Last week, the company said it was testing whether one of its existing drugs – Trimodulin, which is used in severe cases of pneumonia – could also be used to treat Covid-19 patients.
Pharmaceutical companies around the world are hastening the development of treatments and a vaccine against the new coronavirus, which has affected over one million people worldwide.