Minister of Niger Delta Affairs, Usani Uguru Usani, as well as the Minister of State for Environment, Ibrahim Usman Jibril, are among five distinguished persons that the Council of the Association of Nigerian Geographers (AGN) will bestow awards on during its 58th Annual Conference scheduled to hold from Sunday, March 12 to Friday, March 17 2017 at the Nasarawa State University, Keffi (NSUK).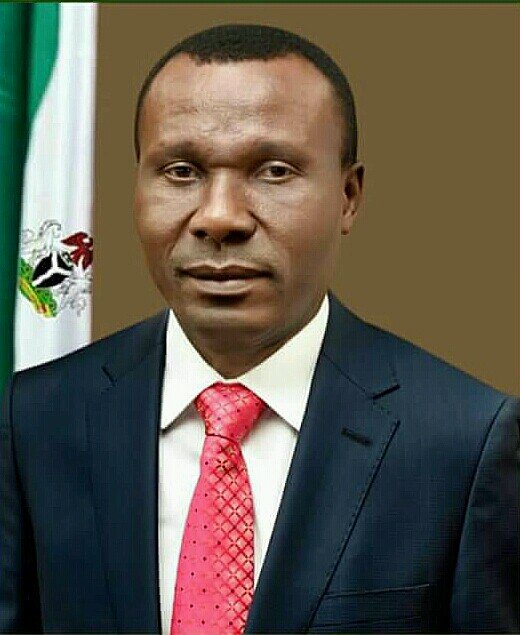 Others include Professor Muhammad Mainoma, Vice Chancellor, NSUK; Late Dr. Akwa V. Labaris, Pioneer HOD, Department of Geography, NSUK; and Senator Muhammad Bindow Jibrilla, the governor of Adamawa State.
The awardees are being decorated for their contributions and achievements towards nation building, says Professor Nasiru Idris, chair, Central Local Organising Committee of the AGN conference, adding that the event will hold on Wednesday, March 15.
Themed: "Geography, Nation-Building and Environmental Change", the conference will be declared open on Monday, March 12 2017 by the Minister of Water Resources and Rural Development, Suleiman Adamu, while keynote addresses will be delivered by Mr. Jibril (with a paper titled "Environmental Issues in Nigeria: The Change Agenda and New Narrative") and Mr. Usani (with a paper titled "Appreciating Change in the Context of Globalisation: A geographic Paradigm").
Plenary sessions that will ensue will feature presentations by senior geographers including Professor Emeritus E. A. Olofin (with a paper entitled "Reversing Stepping On Environmental Toes To Achieve Sustainable Environmental Change"), Professor Sani Mashi, Director-General, NIMET (with a paper entitled "Making the Best of Meteorological Services for Research and Development in Nigeria"), Professor Haruna Ayuba of NSUK (with a paper entitled "Nasarawa at 20: The way forward") and Professor Rafee Majid (with a paper titled "Societies, Cultures and Ecotourism: Lesson learned from Malaysia").
Prof Idrisu further disclosed in a statement made available to EnviroNews on Wednesday, March 8 2017 that there would be a Secondary School Quiz Competition on Monday, March 13, wherein young geographers that will represent Nigeria at the International Geography Olympiad (iGeo) in Serbia, Belgrade in 2017 would be selected.
Prof Idrisu notes: "The conference will provide an avenue for all the Heads of Department of Geography in Nigerian tertiary institutions alongside with the Presidents of all the Nigerian Association of Geography Students. This meeting will also provide a platform for discussion on the gray areas bordering the two parties on either Teaching or Research. The meeting is scheduled for Tuesday, March 14.
"The last programme during the 58th ANG Annual Conference will be the Field Trip/Excursion to areas of geographical interest to complement the theories in paper presentations and the practical aspect into reality.
"Hosting of this conference in Keffi will in many ways touch and transform the local economy of the entire region. It will also go a long way in making the entire state more visible and make it a popular destination for future events due to the large number of participants that we are expecting."