The disbursement of Green Climate Fund (GCF) financing is picking up pace, following a major focus of the Fund this year on implementing approved projects.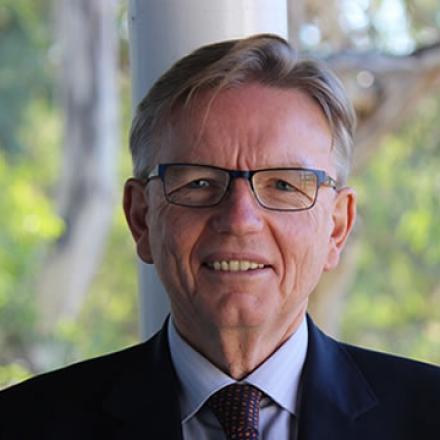 In GCF's most recent disbursement of climate finance, in early June, it transferred the first $1 million tranche of an approved $6.2 million grant to help Peru's indigenous communities manage wetlands to avoid deforestation and the release of peatland emissions.
This followed the start of another transfer of funds to XacBank in Mongolia at the end of May. The $20 million private sector project is helping drive investment by medium and small enterprises in Mongolia's fledgling low-carbon energy sector.
GCF says it is preparing further disbursements in coming months to get funds flowing to the 43 projects it has already approved. To achieve this aim, GCF is working closely with Accredited Entities, which propose and carry out funding proposals, to expedite the transfer of $2.2 billion in funds already allocated to them.
Progress is evident in the large number of Funded Activity Agreements (FAAs) signed with Accredited Entities since the end of 2016. These legal agreements, currently numbering 18, open the way for GCF's transfer of funds.
The 16 FAAs signed during the past six months in chronological order are the following:
Peru – Profonanpe (FP001) – "Building the resilience of wetlands in the province of Datem del Marañón" – FAA signed on December 15, 2016
Namibia – EIF (PF023) – "Climate Resilient Agriculture in three of the vulnerable extreme northern crop-growing regions (CRAVE)" – FAA signed on December 15, 2016
Maldives – UNDP (FP007) – "Support of vulnerable communities in Maldives to manage climate change induced water shortages" – FAA signed on March 3, 2017
Morocco – ADA (FP022) – "Development of Argan orchards in degraded environment" – FAA signed on March 17, 2017
Namibia – EIF (FP024) – "Empower to adapt: creating climate-change resilient livelihoods through community-based natural resource management in Namibia (CBNRM)" – FAA signed on April 5, 2017
Malawi – UNDP (FP002) – "Scaling-up the use of modernised climate information and Early warning systems in Malawi"- FAA signed on May 10, 2017
Pakistan – UNDP (FP018) – "Scaling-up of Glacial Lake Outburst Flood (GLOF) risk reduction in Northern Pakistan" – FAA signed on May 19, 2017
Ecuador – UNDP (FP019) – "Priming financial and land use planning instruments to reduce emissions from deforestations" – FAA signed on May 19, 2017
Tuvalu – UNDP (FP015) – "Tuvalu coastal adaptation project TCAP" – FAA signed on May 31, 2017
Armenia – UNDP (FP010) – "De-risking and scaling up investment in energy efficient building retrofits" – FAA signed on June 7, 2017
Sri Lanka – UNDP (FP016) – "Strengthening the resilience of smallholder farmers in the Dry Zone to climate variability and extreme events through an integrated approach to water management" – June 7, 2017
The Gambia – UNEP (FP011) – "Large-scale ecosystem-based adaptation in The Gambia: developing a climate-resilient, natural resource-based economy" – FAA signed on June 8, 2017
Vietnam – UNDP (FP013) – "Improving the resilience of vulnerable coastal communities to climate change related impacts in VietNam" – FAA signed on June 8, 2017
Mauritius – UNDP (FP033) – "Accelerating the transformational shift to a low-carbon economy in the Republic of Mauritius" – FAA signed on June 8, 2017
Uganda – UNDP (FP034) – "Building resilient communities, wetland ecosystems and associated catchments in Uganda" – FAA signed on June 8, 2017
Samoa – UNDP (FP037) – "Integrated flood management to enhance climate resilience of the Vaisigano River catchment in Samoa" – FAA signed on June 9, 2017.