Storm Eleanor struck Ireland, parts of Britain and northern France overnight into Wednesday, January 3, 2018 bringing with it flooded streets, fallen trees and power cuts.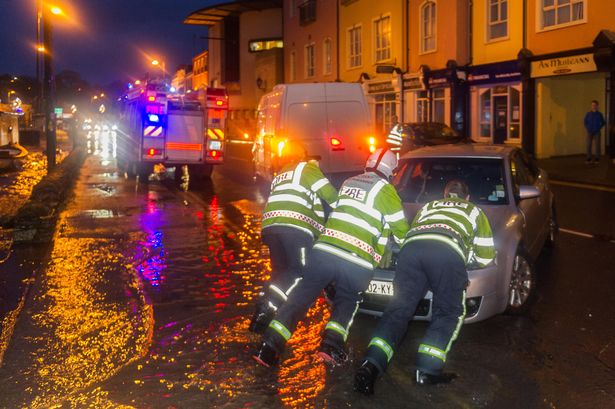 Some 200,000 households were left without power across northern France as of 9 am (0800 GMT), electricity network company Enedis said.
Two thousand of its staff were at work to restore the supply.
Around 55,000 properties were without power in the Republic of Ireland and 20,000 in Northern Ireland, the Press Association reported.
A further 2,500 homes and businesses were cut off from the grid in parts of England.
Winds packing speeds of up to 155 km per hour battered Ireland and caused flooding in the Atlantic seaboard city of Galway.
French railway company SNCF said that regional trains were not working in the Normandy and Alsace regions.
Long-distance trains were running normally.
Air traffic at Strasbourg and Toulouse airports was also interrupted.
French maritime authorities reported that a yachtsman had been rescued in a dangerous helicopter operation in high seas and seven-metre waves off the Normandy coast on Tuesday night.
Shipping was warned of the danger posed by his abandoned sailing yacht, which could not be located.